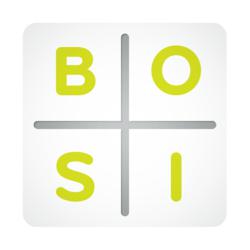 The reason most entrepreneurs are struggling or failing is because they are implementing strategy that wasn't really designed for who they are
Chicago, IL (PRWEB) June 22, 2011
Despite significant improvements in technology and greater access to information over the past 20 years, the frustration and failure rates in entrepreneurship are stagnant or getting worse according to a Global Entrepreneurship Monitor 2009 study.
The book Entrepreneurial DNA authored by serial entrepreneur Joe Abraham claims to have the answer and solution to this epidemic problem.
"For centuries, entrepreneurs have been put in one small box. It didn't matter if you were Donald Trump, a multi-level marketer, bio-tech scientist or a hometown dentist, you were expected to follow the same best practices for business," says author Joe Abraham. "That is flat out ridiculous and dangerous."
Entrepreneurial DNA introduces readers to the Builder, Opportunist, Specialist and Innovator - the four behavioral groups within the entrepreneurial eco-system. The book describes each group's unique tendencies, modus operandi, strengths and weaknesses. A prescriptive strategic planning process is also included in the book designed to allow readers to identify faulty strategy in their business plan and make changes.
"The reason most entrepreneurs are struggling and failing is because they are implementing strategy that wasn't really designed for who they are. It is no different than walking up to an enormous international lunch buffet and over-indulging on foods that weren't meant to be together - some which you may even be allergic to," claims Abraham.
Breakthrough Book Entrepreneurial DNA is poised to have global impact on success rates in business startup and growth
Entrepreneurial DNA introduces its readers to unique networking and collaboration insight centered around each entrepreneur's "DNA". It claims that not all business partnerships are meant to work. As a matter of fact, many are destined to fail. The same is true for employer-employee relationships, vendor relationships and social networking scenarios. Entrepreneurial DNA goes into all these nuances for each DNA group.
"At the heart of all human interaction is behavior. Not all entrepreneurs behave the same. So understanding your entrepreneurial DNA (and the DNA of those around you) will allow you to source relationships, insight and solutions that are best suited for you. This is a game-changer for the world of entrepreneurship - the ability to filter people, insight and solutions to each entrepreneur's BOSI Profile," says Joe Abraham.
Entrepreneurial DNA gets strong reader reviews
Although Entrepreneurial DNA has only been on book shelves for less than 2 months, readers are contributing strong reviews for the book on Amazon.com. Entrepreneurs from around the world are commenting on the impact the book is having on their business and decision making processes. "I believe that in the next few years, Entrepreneurial DNA and BOSI will become the language of the entrepreneurial eco-system. I am confident we will see a systemic lift in the frustration and failure rates as more entrepreneurs recognize their unique BOSI Profile and begin to filter out people, strategy and service providers that are not good for them."
BOSI and Entrepreneurial DNA are either registered trademarks or trademarks applied for and pending of the company in the United States and/or other countries.
Entrepreneurial DNA is available at book retailers like Amazon, CEO Reads, Borders and Barnes and Noble.
For more information on Entrepreneurial DNA:
http://joeabraham.com/the-book/
For more information, press only:
Joe Abraham, 877.264.2674, press(at)bosidna(dot)com
###