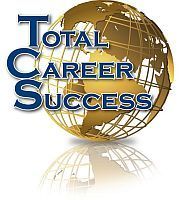 With humor and obvious expertise, Tom Anastasi shows the way for the millions of well-qualified recently unemployed workers to become the new engine of small business growth in the U.S.
Houston, TX (Vocus) June 3, 2010
Tom Anastasi, PHD, professor of leadership and bestselling author of The Successful Entrepreneur: American Dream Done Right, will be featured on Total Career Success, an Internet show on VoiceAmerica Talk Radio Network, at 11 a.m. Central on Monday, June 7. The show is designed to inform listeners and encourage them to achieve their career goals by featuring experts and business leaders to provide advice on job search and career advancement. In today's tough financial times, record unemployment is causing many people to consider hanging out their own shingle and joining the world of entrepreneurship. Tom Anastasi explains that it's not as easy as it looks. Anastasi lays out a roadmap for prospective business owners to minimize risk and maximize their potential for success.
Anastasi guides the new entrepreneur through four phases to success:
•Start Up covers marketing research to explore the viability of the product, determining a budget, and getting start-up capital (without putting one's home at risk).
•Being the Boss offers valuable advice on employment legal issues (from what you can ask when hiring, to discrimination and sexual harassment), how to recruit and interview prospective hires, and successful leadership styles.
•Sales and Marketing explains 'The Art and Science of Pricing,' including tools for evaluating profits, marketing and promotions strategies on a budget, and how to be an effective sales manager.
•Years Two through Five, the 'make or break' period for many start-up businesses, describes warning signs of trouble, how to get through tough times, and best of all – how to make money selling the business.
The Successful Entrepreneur shows how to gather and interpret data like a high-priced consultant, has great advice on using Excel spreadsheets, includes many website resources, and has numerous, interesting case histories.
Sheryl Dawson, co-host shared, "With humor and obvious expertise, Tom Anastasi shows the way for the millions of well-qualified recently unemployed workers to become the new engine of small business growth in the U.S."
Ken Dawson, Total Career Success show host observed, ".Tom Anastasi is one of those unique individuals who makes the complex simple. His understanding of three worlds – the practical, the legal, and the academic – enables him to guide the new entrepreneur through potential land mines in getting started and succeeding.
Dawson added, "Drawing from his leadership and negotiating expertise, Tom provides the blueprint you will need to manage both the numbers and the people side of business."
To listen to the broadcast, please visit voiceamerica.com and click on the Total Career Success icon. The show will air live at 9 – 10 a.m. Pacific time on June 7 and will then be available as an archive on the web site or to be downloaded to MP3 players and cell phones, or from iTunes http://www.itunes.com/podcast?id=311541702 For seven free videos on job search and career advancement, visit http://www.betterjobbetterlife.com
About Tom Anastasi, PHD
Dr. Tom Anastasi is a best-selling author whose four books have been sold around the world. His current book, The Successful Entrepreneur (Glenbridge Publishing) was released nationally in 2010. He has taught at Boston University School of Management for 17 years and is an adjunct instructor at Harvard University School of Public Heath, teaching Leadership. Dr. Anastasi has appeared on over 100 radio and television shows and has lectured at many corporations around the country. For more information visit tomanastasi.com/#Not_So_Risky_Business
About Total Career Success
Total Career Success, which is broadcast on VoiceAmerica, the world leader in Internet Talk Radio, aims to engage listeners in new ways of thinking about their potential, their goals, and their future. The show hosts are Ken and Sheryl Dawson, principals of Total Career Success, Inc. and authors of Job Search: The Total System, 3rd edition. They have served corporations in outplacement and career development as well as talent management optimization for 30 years in their consulting firm Dawson Consulting Group. The show presents guests who are experts in their fields to share the lessons they have learned in succeeding in their various areas of excellence and to discuss tips about a broad range of career issues, from specific career opportunities, to industries and workplace changes, to financial and advancement considerations. To access their free job search and career advancement video series visit http://www.betterjobbetterlife.com For more information visit totalcareersuccess.com.
# # #