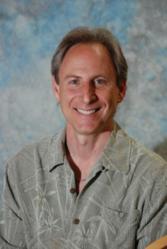 Dr. Marc Halpern, author of Como sanar su vida is a world-renowned leader in the field of Ayurveda and visited Colombia in January, 2013.
Bogota, Colombia (PRWEB) April 09, 2013
Dr. Marc Halpern is one of the pioneers of Ayurvedic medicine (medicina Ayurveda) in the West and is regarded as an outstanding professional and teacher of Ayurvedic medicine. He is the founder of the California College of Ayurveda and visited Bogotá, Colombia, in January 2013 for the publication of the Spanish version of his book "Healing your Life - Lessons in the path of Ayurveda."
Dr. Marc Halpern was also interviewed at the prestigious radio station "Caracol Radio" by Dr. Santiago Rojas (see entrevista ayurveda).
Dr. Halpern is one of the few westerners recognized in the West and India as an authority on Ayurvedic medicine. He received the award for "Best Ayurvedic Physician" by the government of India. He is a pillar in the development of the profession in the United States, being co-founder of the national association and California Association of Ayurvedic Medicine. Dr. Halpern is a Doctor of Chiropractic with a degree in holistic medicine and Sivananda Yoga teacher.
He has published articles in almost all the magazines and newsletters of Yoga y Ayurveda and has been mentioned in many major newspapers, including The New York Times and Los Angeles Times, and TV shows like Mike Wallace's "60 Minutes." He is the author of renowned book "Healing your Life? Lessons in the Path of Ayurveda," available in Spanish starting in January 2013.
Established in 1995, the California College of Ayurveda is the longest running, State-approved college offering professional training programs for the study of Ayurvedic Medicine in the West. CCA offers a comprehensive curriculum, with three levels of programs leading to certification as a Clinical Ayurvedic Specialist (C.A.S.). The Ayurveda school offers a variety of shorter length workshops and seminars, and trains students to become the healers of the future, Ayurvedic practitioners dedicated to understanding the whole person – physically, emotionally, spiritually. For more information about Dr. Halpern's future visits to Colombia, please visit EscuelaAyurveda.com or call +1 530 VEDA
What do you think makes Ayurveda so appealing?
"Ayurveda is the most complete and best developed natural system of health worldwide. It is one of the few systems of medicine that treats the patient at the level of body, mind and consciousness. Each of us intuitively wants someone who really understands who we are and why we are sick at the deepest level. Ayurveda offers that to us."
What are the advantages of Ayurveda in comparison with other forms of medicine?
"Ayurveda is much more effective than Western medicine in the management of chronic diseases of the body and the mind. Moreover, Ayurveda is completely safe if practiced the right way. Ayurvedic medicines have few or no side effects. More importantly, Ayurveda offers the patient the control of their process: through lifestyle adjustments they can take control over their own healing process."
What is the connection between Yoga and Ayurveda?
"Ayurveda is the medical side of Yoga. Yoga provides a solid foundation for the healing of the mind through deep relaxation and the use of conscious exercise. Ayurveda expands the potential of Yoga to heal the body using diet, lifestyle and herbal medicines."
In his latest book "Healing your Life" You speak of how the misuse of the senses is one of the causes of the disease. How can we start using our senses more appropriately?
Each person needs guidance and support to make changes to the way we live our lives. That is the role of the Ayurvedic Health Professional and Specialist. The process begins by understanding who you are as an individual and how to use your senses properly. Nothing is right for everyone. However, what is right for one person is not necessarily so for another one. A practitioner of Ayurveda will help you learn what is right for you and then give support to live accordingly. Real change is a slow process of learning and practice. Your health is there to be your coach and yourself are your own master (see book details at libros ayurveda).
How can we integrate Ayurveda into the lifestyle of a beginner? Do you have any advice?
"There are some simple practices that are universal, like taking a cup of warm water in the morning. This helps keep the digestive system clean. Another important practice is to eat foods while seated, avoiding any kind of distraction. It is important to be able to focus on food and chew properly. These practices help digestion and are very important."
What called your attention about Colombia?
"One of my personal students and graduate of our programs, Santiago Suarez, lives in Colombia. He is a very good teacher and Ayurveda practitioner. He is the Director for Latin America for Escuela de Ayurveda de California. He is helping to grow Ayurveda, not only in Colombia but throughout Latin America. Santiago has asked me to come and share the knowledge of healing through Ayurveda with you all."
What do you think about the future of Ayurveda in Colombia and Latin America?
"Ayurveda is growing very fast. More and more people are looking toward holistic alternatives. Ayurveda is the most complete form of holistic medicine practiced in the world today. I think the future is very bright."