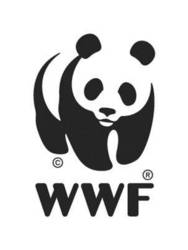 The important change we made to the Lacey Act is helping to end the trade of illegally harvested, and endangered wood and wood products.
Washington (Vocus) June 18, 2010
Marking the amended Lacey Act's two-year anniversary, Senator Ron Wyden and Congressman Earl Blumenauer today praised the landmark legislation for protecting the environment, leveling the playing field for honest businesses and halting the egregious practice of illegal logging. The celebratory event, jointly hosted by WWF and the Environmental Investigative Agency (EIA), gathered a diverse group of experts from industry, government and the environmental community to share early successes, lessons learned and anticipated benefits of the Lacey Act.
"The important change we made to the Lacey Act is helping to end the trade of illegally harvested, and endangered wood and wood products," said Congressman Blumenauer, who championed the bill along with Senator Ron Wyden in 2008. "By shining a light on global supply chains, we can prevent the destruction of some of the most valuable resources on our planet and protect the jobs of people who play by the rules."
The first law of its kind to prohibit the import, sale or trade of illegally-harvested wood and wood products, the Lacey Act has also given a boost to efforts in other countries. The European Union is already negotiating bilateral voluntary procurement agreements (VPAs), which focus on legal timber sourcing from some producing countries , and it is also in the final stages of approving a "due diligence" regulation to curb illegal timber entering the European market. Similarly, Australia is also considering legislation to prohibit trade in illegal wood.
"From musical instruments to textbooks, legislation in the United States and abroad is fundamentally changing how wood and everything that is made from wood is traded and produced," said Alexander von Bismarck, Executive Director of EIA. "The Lacey Act has played an integral role in catalyzing this change."
Industry leaders echoed these remarks, highlighting the importance of the Lacey Act in helping to establish traceability and transparency within the global forest products supply chain.
"We applaud the Lacey Act for instilling transparency into what is often a very complex and opaque supply chain," said David Williams, Sustainable Development Analyst, Williams-Sonoma, Inc. "As a participant in WWF's Global Forest & Trade Network (GFTN), this legislation has been pivotal in helping us deliver on our commitment to eliminate unwanted and unknown wood from WSI's supply chain , by motivating our suppliers to ensure that the timber used in their products is legally and responsibly harvested."
EIA and WWF issued a call for continued support for the Lacey Act, including public funding to ensure effective implementation and enforcement as well as outreach and assistance to companies both here and abroad in assessing risk and exercising due care.
"The key to the Lacey Act is the ability to provide a level playing field for responsible forest products businesses. However, more still needs to be done in assisting businesses in demonstrating due care and helping producing countries enforce their own laws," said George White, Head of WWF's GFTN. "To that end, the GFTN is pleased to announce the interactive Guide to Legal and Responsible Sourcing and a suite of training seminars in Southeast Asia, helping suppliers navigate the shifting legal landscape and provide legal exports to the United States."
The recently launched Forest Legality Alliance, a collaboration by USAID, the World Resources Institute (WRI) and EIA with a diverse advisory council including many from the private sector, will also serve as an important resource. "The Alliance will ensure that importers and supply chains know and understand the emerging trade policies," said Adam Grant of WRI, "and it will also be a platform for online resources to help supply chains adjust to this new global policy landscape."
Contacts:
Betsy Hickman, WWF's GFTN, (202) 492-2464
Lisa Handy, EIA, (202) 262-1587
WWF
The largest multinational conservation organization in the world, WWF works in 100 countries and is supported by 1.2 million members in the United States and close to 5 million globally. WWF's unique way of working combines global reach with a foundation in science, involves action at every level from local to global, and ensures the delivery of innovative solutions that meet the needs of both people and nature.
EIA
The non-profit Environmental Investigation Agency is an international campaigning organization with offices in Washington, DC, and London, UK. Since 1984, EIA has used pioneering investigative techniques to expose environmental crimes and campaign against illegal wildlife trade and threats to our global environment.
Additional Note: GFTN is WWF's initiative to eliminate illegal logging and drive improvements in forest management. By facilitating trade links between companies committed to responsible forestry, the GFTN creates market conditions that help conserve forests while providing economic and social benefits for the businesses and people that depend on them. More than 285 companies are members of the Global Forest & Trade Network, including manufacturers, importers, distributors, retailers, forest owners and managers.
###