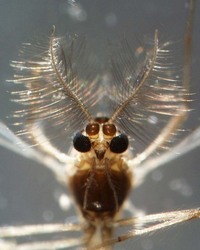 The public at large can finally participate in the exciting process of scientific discovery - by naming a species!
Gainesville, FL (PRWEB) October 31, 2008
Name a Species, LLC launched its website, nameaspecies.com, offering for sale the right to name newly discovered species. "The public at large can finally participate in the exciting process of scientific discovery - by naming a species!" declares Name a Species founder, Hunter A. Williams. "While species names have been sold before, never before has naming new species been more accessible or benefited the responsible scientist so directly. Now, in partnership with leading researchers in the sciences, Name a Species affords everyone the opportunity to name a new species and participate in the exciting work of discovery."
The new site, located at nameaspecies.com, already features several species available to be named. People pay for the right to name a species and half of the proceeds go directly to the researchers, so that the scientific process and those who push it forward benefit from these sales. Additionally, another portion of the proceeds will be contributed to the World Wide Fund for Nature (WWF) as part of Name a Species' mission to protect and celebrate the world's biological diversity.
"While our efforts raise awareness of the biological diversity on planet Earth, we also hope to democratize support for scientific research, and help the public to develop a closer relationship with the scientific community. When you name a species, in addition to a frame-ready certificate you will also receive a note of gratitude from the researcher who discovered the species and a copy of the peer-reviewed scientific publication that declares the new species name to the world," says Mr. Williams. "When I was young, I used to dream of being a scientist," Mr. Williams continues, "now, with Name a Species I can actively support the work of discovery as a layman."
The Name a Species model contrasts starkly with that of star registries, which have been condemned by the International Astronomical Union, and have no relationship to the names of stars actually used by science. Unlike the names in so-called star registries, the names procured by the public through Name a Species will be recognized throughout the scientific community.
"Name a Species is proud to offer the public this opportunity. Species names would be a terrific, unique gift on a romantic, birthday, or holiday occasion. Best of all, the proceeds augment our ability to find new species and continue the exploration and celebration of our planet," comments Mr. Williams. Name a Species is actively seeking partnerships with progressive researchers who discover new species and would like to share in this opportunity.
###