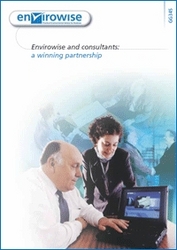 That is why we are encouraging local organisations to join Rippleffect, a national initiative offering online advice and support to cut water waste and costs.
(PRWEB) July 18, 2009
Local businesses are collectively missing out on combined cost savings of as much as £1,144,000 per day by ignoring the potential of water efficiency, say sustainable business experts Envirowise.
In a recent survey 60% of Yorkshire and Humberside businesses said they are not currently measuring or monitoring their water use at all, and 80% do not have any water reduction targets in place.
However, these businesses could reduce their water bills by as much as a third if they were to take steps to monitor their water use more effectively, says Elin Crebbin, Envirowise Regional Manager for the Yorkshire and the Humber:
"With more than 1 billion cubic metres of water being used across the region every year, there is significant potential for businesses to save money and reduce their environmental impact by taking action on water efficiency," advises Elin. "That is why we are encouraging local organisations to join Rippleffect, a national initiative offering online advice and support to cut water waste and costs."
Businesses signing up to Rippleffect - http://www.envirowise.gov.uk/rippleffect - before 14 September will receive free support from Envirowise to better understand their water use, identify simple water saving steps and then measure the cost savings they have made.
"The Rippleffect programme is delivered in three online modules over a six-month period, helping businesses to benchmark their water use and set targets for improvement," continues Elin.
"We were surprised to see that more than two thirds of the businesses surveyed in the region did not believe it was possible to reduce their water bill at all by improving water efficiency. This is clearly a missed opportunity and one that offers valuable cost saving potential, as well as reputational benefits for companies taking action and demonstrating a commitment to the environment too."
More than 500 UK businesses registered for Rippleffect in 2008. New features for 2009 include:
Access to sector-specific modules for hotel & catering, meat & poultry processing and fruit & vegetable processing
Access to water efficiency advice in areas such as rainwater harvesting, vehicle washing and boiler & cooling tower operation.
Participants could also receive a certificate in recognition of their achievements.
Yorkshire and Humberside businesses interested in taking part in Rippleffect should visit http://www.envirowise.gov.uk/rippleffect or call the Envirowise Advice Line on 0800 585 794.
About the research
A survey of 420 UK businesses was carried out by Millward Brown on behalf of Envirowise during May 2009. Senior business decision makers from 40 businesses across Yorkshire and the Humber were surveyed over the telephone. Other key findings include:

63% did not know how much their business spends on water each year
Knowledge was identified as the biggest barrier to taking action, despite free advice being available through programmes such as Envirowise
About Envirowise
Envirowise is a Government-funded programme dedicated to putting the sustainable use of resources at the heart of UK business practice.
Since 1994 Envirowise has helped UK businesses save over £1bn by enabling them to significantly reduce their environmental footprints.
Envirowise offers businesses of all sizes and sectors a wide range of free, independent and practical advice designed to genuinely improve their processes, profitability and competitiveness. Services include:
The Envirowise Advice Line on 0800 585794
An encyclopaedic website (http://www.envirowise.gov.uk ) of valuable and relevant information
Over 200 events each year, from Product Design Workshops to major exhibitions
RESOURCES:
resource efficiency, environmental impact, environment, environmental management, sustainabilitys, waste management, sustainable, green business environmental policy and water consumption.
###