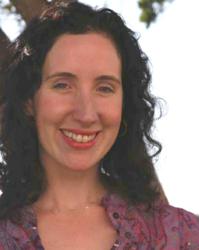 By synthesizing a sense of urgency, interconnection, and place, that women artists have made significant contributions to the environmental arts.
San Jose, CA (PRWEB) July 09, 2012
Internationally recognized artist, filmmaker and musician, Ms. Blader, is on the Honoring Women's Rights education and current events panel. She will speak about women who create, or have created, artworks that address environmental issues.
Her works have shown at such venues as the Smithsonian in Washington, D.C; the Museum of Contemporary Art and The Arclight Theater in Los Angeles; Location One in New York; Sundance; The Kunsthalle in Vienna, The Arnolfini in London; the Director's Guild of America; the Center for Contemporary Arts in Glasgow; CCA Andratx in Mallorca; and the Aurora Picture Show in Houston. In March 2008, Enid was recognized in the Getty Museum retrospective of California Video, 1960-present.
Ms. Blader's animation, "Olive's Backyard Concert", screened in international film festivals and regularly on California PBS. Ms. Blader's work has recently been referenced in the following publications:

New York Times
Artforum
Artreviews
DVD Talk
Popmatters
Bitch Magazine
Ms. Blader received her BFA from The Cooper Union. She was a fellow at Yale University and received her MFA with a fellowship from Claremont Graduate University. She is an Associate Professor of Experimental Film and Chair of Teledramtic Arts at CSUMB.
NOTE: this is a corrected release, to remove any ties to fields outside art regarding Ms. Blader, discussion points, women artists and ecology.
Tickets on sale until August 22 though the HWR website,
Honoring Women's Rights website.
http://www.nationalwca.org; Women's Caucus for Art creates community through art, education, and social activism.
Honoring Women's Rights conference 9/7-9/9.
http://www.steinbeck.org; National Steinbeck Center inspires people to make a positive difference in our world, 1 Main Street, Salinas, Monterey County, CA