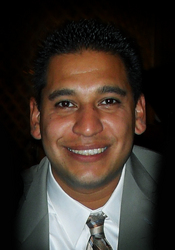 The US consumer market has historically been deceived by products which claim to be green, but do not meet the traditional standards
Huntington Beach, CA (Vocus) January 16, 2009
Gilbert Antolin, Founder and CEO of Gleen Clean, Inc., a Huntington Beach, California manufacturer and marketer of Green products, has just announced the formal launch of his Green products company, called Gleen Clean (http://www.gleenclean.com ).
Gleen's All Purpose Cleaner, the company's flagship product, has the power to clean better than traditional cleaning agents, while leaving the environment safe and toxin-free. The product is completely biodegradable and effective in cleaning countertops, floors, kitchens, bathrooms, and much more. The All Purpose Cleaner includes a natural hint of citrus, with no added dyes or fragrances.
The special formulation used to create Gleen Clean's products has been in Europe for over two decades, and has produced phenomenal cleaning results with no impact on the environment. Mr. Antolin started Gleen Clean (http://www.gleenclean.com ) with the idea of bringing a proven Green product to the US.
"The US consumer market has historically been deceived by products which claim to be green, but do not meet the traditional standards," stated Gilbert Antolin, founder and CEO of Gleen Clean, Inc. "Many products that imply they're green turnout to not be eco-friendly. Just because the label says citrus or orange or even green does not mean it is a true Green product. The Gleen Clean product line is 100% Green and safe for the environment, humans and animals."
Gleen Clean products will be distributed through various retail outlets in the US over the coming months. Those that can't wait to see what Europe has been experiencing for all these years can go to http://www.gleenclean.com and place their order online.
Gleen Clean offers an unprecedented 110% money back guarantee if you are not completely satisfied with any of their products. Simply return the empty container for a refund.
Contact:
J.Michael Palka
Gleen Clean, Inc.
619-977-5022
###