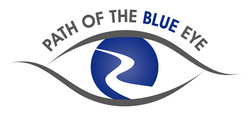 New York, NY (PRWEB) November 19, 2009
A new national study reveals that health organizations communicating via social media should forget about asking older e-patients to "friend" them on Facebook. Instead, health organizations would be better off providing this group with news and information about medical conditions, products and services via blogs, social networks and Twitter. The Pew Internet and American Life Project defines e-patients as U.S. adults who have gone online to find health and medical information.
The Path of the Blue Eye Project, a global initiative designed to encourage greater collaboration and knowledge sharing among health marketing communications professionals, commissioned this research.
Survey Highlights
-62% of e-patients 55 and older want news or information about medical conditions or diseases from health organizations using new or social media.
-Only 38% of e-patients between 45 and 54 want to communicate directly with health organization staff via social media.
-Surprisingly, only 37% of e-patients between 45 – 54 years old want health organizations to use social media to help them share information with people suffering from a medical condition.
How to Access the Full Study Results
Those who purchase the e-patient focused edition of Path of the Blue Eye Project's premium publication, unNiche, will have exclusive access to the full results of this survey. This report will include analysis about how the full U.S. e-patient population perceives efforts by pharmaceutical companies, managed care organizations, non-profits and other organizations to communicate with them via social media. To access a summary of the survey results and to purchase this report, please go to http://bit.ly/epatientstudy. The report will be released on December 7, 2009.
About This Research
Kelton Research, a leading polling firm, conducted a nationally representative online survey of 668 e-patients (18+) on behalf of the Path of the Blue Eye Project between November 3rd and November 10th, 2009. This study has a margin of error of +/- 3.1 percentage points.
About the Path of the Blue Eye Project
The Path of the Blue Eye Project is a global initiative developed by the health marketing communications consultancy Envision Solutions (http://www.envisionsolutionsnow.com). Learn more about the project at http://www.pathoftheblueeye.com.
# # #