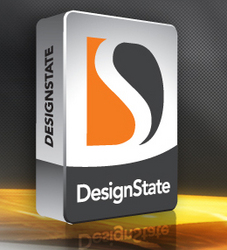 "This partnership is very synergistic for GoEngineer. As a leading reseller for both SolidWorks and Agile PLM the DesignState connector for Enterprise PDM and Agile PLM fits our go to market strategy...
Austin, TX (PRWEB) March 5, 2010
Zero Wait-State has formalized an agreement with GoEngineer, a leading reseller of SolidWorks, Enterprise PDM (EPDM) and Agile PLM to allow GoEngineer to be an exclusive master distributor for the DesignState EPDM Agile PLM connector. This agreement will allow GoEngineer to sell the product directly to their current SolidWorks and Agile customers and sign up other SolidWorks resellers across the country to do likewise.
"This partnership is very synergistic for GoEngineer. As a leading reseller for both SolidWorks and Agile PLM the DesignState connector for Enterprise PDM and Agile PLM fits our go to market strategy. Our clients need a way to streamline their data management and then leverage that information across their enterprise. Enterprise PDM and Agile are the most capable tools for managing product development information and allowing full collaboration across an organization and even out to the supply chain. DesignState gives our customers the freedom to choose the best applications for their business. We have seen a significant amount of interest in our customer base for DesignState and with our initiatives to expand the adoption of EPDM we anticipate significant growth through the year. We look forward to working with Zero Wait-State and expanding what has already been a successful relationship and a proven solution for our customers." states Ken Coburn, GoEngineer CEO.
"Zero Wait-State is very excited to find such a great match for our technology. GoEngineer's focus on data management and their success with EPDM and Agile make them the perfect fit for the DesignState EPDM to Agile connector." said Stephen Porter, Partner and Vice President of Sales and Marketing at Zero Wait-State.
Zero Wait-State and GoEngineer are planning a joint webinar on March 9th to demonstrate the capabilities of EPDM and Agile along with the new DesignState connector that allows information to flow seamlessly between the two products. This integration allows companies to use the most flexible robust tools to manage SolidWorks information and effectively leverage it across the enterprise.
About Zero Wait-State
Zero Wait-State delivers focused value in the Product Lifecycle Management solution space. We are the leading provider of Engineering Collaboration Solutions for Oracle's Agile PLM. We have successfully deployed PLM integration solutions at companies like Harris Corporation, John Deere, Paccar and Cisco. Zero Wait-State also has a long history of data migration success helping companies move from legacy systems to new solutions with minimal disruptions. We leverage our DesignState platform to help companies connect different applications across the enterprise and move data from system to system. Zero Wait-State offers a complete solution for companies looking to optimize their product development process. To learn more go to http://www.zerowait-state.com
About GoEngineer
GoEngineer is a leading North American reseller for SolidWorks Engineering and Agile PLM products focusing on implementing and supporting simple and effective CAD/CAM/PDM/PLM/RP solutions for product design and manufacturing companies. Our support team, with over 100 combined product certifications, and industry expertise in compliance, quality, project and configuration management processes, further enables our ability to deliver more effective and flexible technology solutions. These combined resources provide customers with support from initial product concept through end of life. GoEngineer has dedicated teams with strong expertise in CAM, PDM, PLM and Prototyping. This broad awareness of the entire product management scope enhances the ability to deliver individual solutions that are complimentary to the entire organization. For the latest news from GoEngineer, visit the company website at http://www.goengineer.com.
###