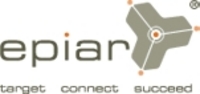 The bottom line is that in the first seven weeks we paid for the Epiar investment, and increased our profits by over 40%. You can't argue with that!
(PRWEB) October 7, 2008
Epiar, a global leader in Internet market research, has introduced a new pay-per-click (PPC) advertising service, Epiar negative keywords®, to complement its search engine optimization (SEO) and marketing (SEM) services. The new PPC negative keywords service is now available to the general public after several noteworthy and successful trials with various clients and companies during the past six months of a pilot project.
Epiar negative keywords® - which can save companies up to 40 percent of their paid search marketing budget - is being formally launched at SMX East, the Search Marketing Expo in New York, held October 6-8.
Negative keyword targeting is becoming increasingly popular to weed out worthless impressions and clicks in pay-per-click campaigns. This reduction of wasted traffic can decrease costs by avoiding unwanted clicks and by increasing the campaign's average Quality Score, a measure Google AdWords uses to determine ad placement and costs.
Epiar has spent years developing advanced keyword research and analysis software allowing them the ability to create lists of negative keywords for any topic or industry. Using unique technology not currently available on the marketplace, Epiar negative keywords® offers custom lists of up to 10,000 negative keywords (the maximum number currently permitted by Google) to companies for their PPC campaigns.
Many online advertisers already use a handful of negative keywords to increase the efficiency of their advertising campaigns. Epiar offers an extension of this principle, and clients have found the results extraordinary.
Allan Dick, Chief Marketing Officer of Vintage Tub & Bath (a top 500 Online Retailer) said: "Epiar saved us 20% of our PPC ad spend while maintaining the same sales volume. We love their aggressive and comprehensive methodology and customer service!"
Consult Sales, Inc. saw similar outstanding results. In the six weeks prior to using Epiar, Consult Sales saw its cost-per-sale go down, while pageviews and average time on site went up.
Jeff Hughes, president of Consult Sales, Inc. said: "The bottom line is that in the first seven weeks we paid for the Epiar investment, and increased our profits by over 40%. You can't argue with that!"
But Terry Orsten, owner of Clear Haven Center, may have said it best: "This is a no-brainer."
For more information about negative keywords and how they work, visit http://www.epiar.com or call 888.428.5545.
About Epiar
Founded in 2001 by partners Ken Jurina and Bob Vaasjo, Epiar is a strategic Internet marketing firm specializing in keyword research services for search engine marketing and optimization (SEM & SEO), web site usability, inbound link building, SEO copywriting, and online marketing consultancy.
Media Contact:
Damian Finlay
1.888.428.5545
info @ epiar.com
###