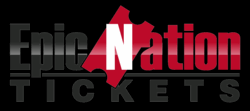 Epic Nation Tickets has premium tickets to all games of the upcoming NHL Eastern Conference Finals.
Raleigh, NC (PRWEB) May 28, 2013
Two of the most storied NHL franchises will battle for a chance to play for the Stanley Cup Finals. The Boston Bruins and Pittsburgh Penguins will square off for supremacy of the NHL Eastern Conference. Tickets to games in Pittsburgh and Boston will be in very high demand, thus Epic Nation Tickets will be a great outlet to get discount tickets.
The Boston Bruins find themselves in the Eastern Conference Finals after defeating the Toronto Maple Leafs and the New York Rangers. The Pittsburgh Penguins, the number one seed in the East, dispatched the New York Islanders and Ottawa Senators to find themselves in the Eastern Conference Finals. Hockey fans are encouraged to use Epic Nation Tickets for cheap tickets to all Bruins and Penguins games.