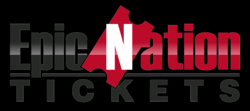 Epic Nation Tickets has many discount codes available for all fans to use in buying premium concert tickets
Raleigh, NC (PRWEB) April 29, 2013
Concerts of all genres are kicking off in a big way as the calendar gets ready to turn to May. Whether you are a fan of rap, country, oldies, rock, alternative, pop or anything else, there is a concert around the country that would give you a night to remember. Concert tickets have become a huge investment for many fans and at sometimes just something that is not in the budget. Luckily for most music fans, Epic Nation Tickets is proud to announce many discount codes available for public use to all shows.
The amount of "once in a lifetime" concerts this year is unfathomable. Joining forces for a select tour this summer will be Justin Timberlake and Jay Z. Music legends such as the Rolling Stones, Paul McCartney, etc are also going to be embarking on major concert tours. Also on tour, during the 2013 summer will be Justin Bieber, One Direction, Mumford & Sons, Tim McGraw, Luke Bryan, Blake Shelton, Jason Aldean and more. Tickets to see any of the mentioned shows will be hard to come by as many shows are currently sold out thru the venue. Epic Nation Tickets has shown time and again that they are the best secondary ticket source with the cheapest concert tickets.
For a limited time, Epic Nation Tickets is offering discount codes for customers to use during their transactions. For ticket purchases of $200 or more, customers are to enter "Twenty2013" during check out to instantly receive a $20 discount. In addition to this, Epic Nation Tickets is releasing a "Ten2013" discount code to receive $10 off purchases of at least $100. Epic Nation Tickets' main goal is to be the most competitive secondary ticket outlet.
Epic Nation Tickets is the best source for tickets to all sports, concerts, Broadway shows and Las Vegas acts.