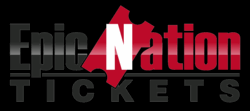 Epic Nation Tickets is proud to offer an amazing promo code for all Miami Heat Playoff games.
Raleigh, NC (PRWEB) May 06, 2013
The Miami Heat have finally figured out who they will be playing in the Eastern Conference Semifinals. The Heat will now play the Chicago Bulls in a best of 7 series to see who will advance to the NBA Eastern Conference Finals. Epic Nation Tickets is happy to announce they have a special promo code for basketball fans to take advantage of when purchasing Miami Heat Tickets.
The Miami Heat have not played since April 28, when they disposed of the Milwaukee Bucks in their first round series. The Miami Heat led by NBA MVP Lebron James, Dwayne Wade and Chris Bosh are eager to prove they are the best team in the league by defending their NBA title. They will be matched up against the Chicago Bulls, who have proved to be a viable opponent of the Miami Heat. It was the Chicago Bulls who ended the Miami Heat's 27 game win streak earlier in the season.
For the rest of the NBA Playoffs, Epic Nation Tickets is offering a promo code for fans to use for all Miami Heat playoff games. Basketball fans are urged to simply type in "LEBRON" to the promo code box during the transaction. This code will instantly give NBA fans a 10% off discount on purchases over $100.
Epic Nation Tickets is the best source for tickets to all sports, concerts, Broadway shows and Las Vegas acts.