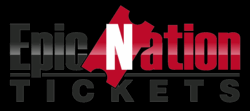 Epic Nation Tickets has now released a huge inventory of premium tickets to all games.
Raleigh, NC (PRWEB) May 20, 2013
The Miami Heat are back in the Eastern Conference Finals for the third straight year in hopes of returning to their third straight NBA Championship. In their way will be the Indiana Pacers, led by Paul George and Roy Hibbert. Tickets to see the Miami Heat play all year have been one of the toughest tickets in all of sports. This series will be no different, thus Epic Nation Tickets has released a huge inventory of low priced Miami Heat tickets to all games.
Lebron James, Dwayne Wade and Chris Bosh are determined to lead the Miami Heat to their 2nd straight NBA Championship. After defeating the Chicago Bulls, 4-1, the Miami Heat are ready to defend their championship at American Airlines Arena. Epic Nation Tickets again is the most fair priced ticket outlet on the internet and will have the cheapest tickets to see all Miami Heat playoff games.
Epic Nation Tickets is the best source for tickets to all sports, concerts, Broadway shows and Las Vegas acts.