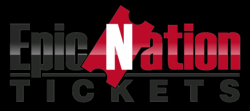 Epic Nation Tickets is offering basketball fans great seats and slashed ticket prices to all NBA playoff games.
Raleigh, NC (PRWEB) April 20, 2013
NBA Playoffs being in earnest today with four games across the country. This year's NBA Playoffs is sure to be one of the best with storylines everywhere across the NBA. Whether it is seeing if the Miami Heat can repeat, will the New York Knicks continue their best season since 1994 with a long playoff run, will the Oklahoma City Thunder get back to the finals or can the Los Angeles Lakers make a run without Kobe Bryant, the 2013 NBA Playoffs will be one to remember. Epic Nation Tickets knows that these tickets are hard to come by but luckily have a huge selection of inventory for all NBA playoff games.
Today, the New York Knicks open up their series with the Boston Celtics at Madison Square Garden while in the same area the Brooklyn Nets host the Chicago Bulls. In the Western Conference the Denver Nuggets host the Golden State Warriors while the Los Angeles Clippers host the Memphis Grizzlies. Tomorrow the series between the Miami Heat and Milwaukee Bucks, Los Angeles Lakers and San Antonio Spurs, Indiana Pacers and Atlanta Hawks and the Oklahoma City Thunder and Houston Rockets begin.
NBA Playoff tickets for all series are a tough ticket to get. Epic Nation Tickets is the most reliable source for tickets to all games from the Conference quarterfinals until the NBA Finals.