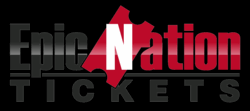 Epic Nation Tickets is offering premium concert tickets to all Tim McGraw concerts.
Raleigh, NC (PRWEB) April 19, 2013
For roughly 20 years, Tim McGraw has been one of the top superstars in the world of country music and it doesn't seem like it's going to stop anytime soon. Tim McGraw is set to begin his summer tour with Brantley Gilbert and Love & Theft in just a few short weeks. Tickets to see Tim McGraw will be in high demand for all concerts, so Epic Nation Tickets is the best source for concert tickets to all shows.
Currently Tim McGraw has teamed up with his wife, female country music star Faith Hill, for their "Soul2Soul" tour at the Venetian hotel in Las Vegas. Once these shows end, Tim McGraw's tour will start on May 2 in Birmingham, AL. This concert tour will take Tim McGraw, Gilbert and Love & Theft to many cities including Charlotte, Raleigh, Atlanta, Virginia Beach, Mansfield and more. The tour will end in late July with many stops to great outdoor and indoor venues along the way. Epic Nation Tickets is known for offering great deals on all concerts and this tour is no different.
Epic Nation Tickets is the best source for tickets to all concerts, sports, Broadway shows and Las Vegas acts.