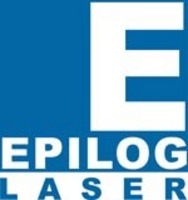 The Epilog Challenge is the highlight of my year
Golden, Colo. (Vocus) September 16, 2010
Epilog Laser, the leading producer of CO2 and fiber laser engraving, marking and cutting systems, and Instructables are pleased to announce the second annual Epilog Challenge . Participants submitting the most creative and innovative do-it-yourself project will win an Epilog Zing 16 Laser , the industry's first entry-level, high-quality laser engraving and cutting system. The contest begins Nov. 8 and ends and ends Dec. 2, 2010.
"We're excited to partner with Instructables once again for the Epilog Challenge," said Mike Dean, director of sales and marketing for Epilog Laser. "We were thrilled with last year's entries and know that this year will be even bigger – we can't wait to see the projects people come up with."
The 2009 Epilog Challenge, which incorporated an eco-friendly element, resulted in 477 entries, with the grand prize being awarded to the "DIY High-Speed Book Scanner from Trash and Cheap Cameras".
"The Epilog Challenge is the highlight of my year," said Eric Wilhelm, founder and CEO of Instructables. "I can't wait to be amazed and inspired by the creativity of the Instructables community!"
The 2010 Epilog Challenge begins Nov. 8 and entries will be accepted through Dec. 2. 15 finalists will be selected: 10 by user votes, and five by Instructables staff. A panel of expert judges from a variety of disciplines will select the winners. The grand prize winner will receive a Zing 16 Laser from Epilog and runners-up will win gift certificates from Ponoko.com.
For more information on Epilog Laser, visit http://www.epiloglaser.com . To learn more about Instructables, visit http://www.instructables.com .
About Epilog Laser
Since 1988, Epilog Laser has been designing and manufacturing flying optics based CO2 and fiber laser systems that can engrave and cut wood, acrylic, plastic, fabric, rubber and many other materials. Epilog specializes in developing laser systems that create unprecedented marking and cutting quality on all types of products. The company produces versatile and reliable systems that are affordable and easy to use. For more information, visit EpilogLaser.com.
Press Contact for Epilog Laser:
Amy Dallman, Marketing Communications Specialist
303.277.1188
amyd(at)epiloglaser(dot)com
About Instructables.com:
Instructables is the most popular project-sharing community on the Internet. Started in August 2005, Instructables provides accessible publishing tools to enable passionate, creative people to share their most innovative projects, recipes, ideas, and hacks. The site is currently home to over 40,000 projects covering all subjects, including crafts, art, electronics, kids, home improvement, pets, outdoors, reuse, bikes, cars, robotics, decorating, woodworking, costuming, and games.
Press Contact for Instructables.com:
Christy Canida, Community and Marketing Director
510-931-5622
canida(at)instructables(dot)com
About Ponoko
Ponoko, the world's easiest making system, is a custom product making service. It's where creators can make their ideas real, and sell them to the world. With a free (or paid) online personal factory and showroom, creators can instantly price, make and sell their product ideas online. In the process of custom making and delivering more than 60,000 user-generated designs, Ponoko has reinvented how goods are designed, made and delivered leading to a cover story on Inc. magazine and profiles in The Wall Street Journal, The New York Times, BBC News, Financial Times, The Globe & Mail, WIRED magazine, Make magazine, The International Design Magazine and more. (ponoko.com)
# # #