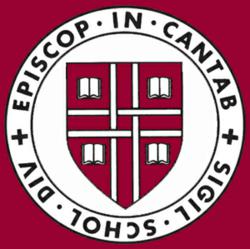 "We are particularly interested in hiring a female Islamic scholar, because the public voices about Islam in the current media environment tend to be men." -- Dean Ragsdale
Cambridge, Massachusetts (PRWEB) April 28, 2011
The Henry Luce Foundation of New York awarded the Episcopal Divinity School a grant of $350,000 over a four-year period to fund a dedicated program of interfaith studies.
The grant will be used to enlarge faculty training, expand curriculum, and develop online continuing education in other faith traditions.
The Very Reverend Katherine Hancock Ragsdale, President and Dean of Episcopal Divinity School, said, "We are extremely grateful to the Henry Luce Foundation for this generous grant. It is a major vote of confidence in our mission to produce graduates who are competent in diverse religious traditions and who will be capable of exercising their ministries in multifaith communities."
"Our priorities for the first year," said Dean Ragsdale, "are to hire a scholar to teach the history of Islam, and to design and coordinate a program for faculty that integrates field visits to the many interfaith resources in the Boston area. We are particularly interested in hiring a female Islamic scholar, because the public voices about Islam in the current media environment tend to be men."
The Episcopal Divinity School was founded in 1974, from a merger of Philadelphia Divinity School (founded 1857) and Episcopal Theological School (founded 1867). Both schools were noted for their progressive teaching, innovative pedagogy, as well as for being the first to welcome African Americans and women as full members of the community. The Episcopal Divinity School carries on this tradition today with its focus on interfaith issues and the practical aspects of providing ministerial leadership in this critical area.
As Rabbi Justus Baird wrote, 'Religion's high profile in the media puts the responsibility on religious leaders to offer quality instruction about other religious traditions to their congregations. If we don't answer this call for multifaith learning, we will raise another generation of people of faith schooled in misunderstanding, stereotypes, and bias.'
In announcing the grant, Dean Ragsdale said: "Our goal is to apply academic learning about religious pluralism to the practical aspects of ministry."
The program the Episcopal Divinity School proposed has both faculty and student training components in the first year, and expanded resources for degree and continuing education programs in the second through fourth years. "The first element is training faculty in the intricacies of other faith traditions and raising expectations of competency in multifaith education. This will build on EDS's tradition of openness to other religious traditions as evidenced in our diverse faculty, students, and the work of our alumni/ae. Today, however, we need to begin with intensive interfaith training so that faculty members are more conversant in the beliefs and practices of Islam and Judaism in order to include more multi-religious cross-referencing in the courses they currently teach. This training will translate directly into the classroom experience for students."
Dean Ragsdale explained that the School would build on its existing distance learning network to produce interfaith seminars, workshops, and courses that can be disseminated nationwide. Over the past few years the School has pioneered a prototype of continuing education that reaches underserved populations in remote areas, as well as a form of distance learning that combines on-campus formation with remote classroom learning for degree candidates.
"The Henry Luce Foundation grant will allow us to begin the multifaith initiative in the fall semester of 2011. The new program will add a major dimension to the training of our students as they prepare to lead congregations, throughout the country and internationally, that are struggling to deal with multifaith issues."
EPISCOPAL DIVINITY SCHOOL
99 Brattle Street, Cambridge, MA 01238
For more information see http://www.eds.edu
###