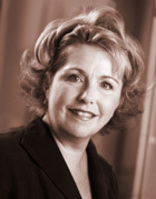 The number of mid-level and senior executives getting laid off with little more than a cardboard box and Houdini 401k plan is freighting
Boston, MA (Vocus) March 4, 2009
"Free agents now make up almost 30 percent of the workforce, and it's expected to grow cumulatively to about 50 percent by 2014." Linda N. Stewart.
Responding to the tidal wave of layoffs that have hit executives from all industries and professions, Linda Stewart, president, CEO and founder of EPOCH, based in Boston, MA, is launching a national seminar tour to assist highly accomplished individuals fast track their skills in the growing independent, free agent marketplace. Details of the seminar frame the twenty minute interview on TotalPicture Radio, a popular Internet radio show focused on career management.
In her podcast, Linda describes in-depth, a new national seminar EPOCH just announced. Starting at the Seaport Hotel in Boston, on March 31, 2009, Stewart and her team of expert consultants will help attendees develop comprehensive business plans, understand pricing strategies, and will step through the myriad of legal, tax, and insurance issues that entrepreneurship involves.
"A week before the seminar begins," Stewart told Peter Clayton, producer/host of TotalPicture Radio, "we will e-mail each participant a comprehensive behavioral tool for them to fill out. Once completed, they will receive a detailed report – about fifty pages – that will help us provide highly individualized advice during the full day event.
An important part of the seminar will include building communities and using today's social media tools such as Linkedin, Facebook, and Twitter, to leverage relationships and maximize opportunities."
Clayton, who has produced TotalPicture Radio since 2005, believes EPOCH's Consulting 2.0 seminar will be a big hit. "The number of mid-level and senior executives getting laid off with little more than a cardboard box and Houdini 401k plan is freighting," Clayton said. "Even Google, Starbucks, IBM, and Microsoft have announced layoffs. In fact, every week last month, more than 600,000 people filed new claims for unemployment insurance." He added, "Frankly, I'm happy February is a short month, and is over!"
According to Stewart, an expert in recruiting, staffing and talent management, "After years of achievement and success, many mid-career and senior level executives are not finding viable career options in corporate America." She continued, "The increasing number of inquiries we're receiving from people with super resumes interested in exploring independent consulting was the impetus for launching our Consulting 2.0 Free Agent Seminar."
Stewart told Clayton in her interview: "Jobless for the first time, many of the 'over 40' executives are considering independent consulting – not as an interim strategy – but as a commitment: as the new way to work. Dan Pink's seminal book from 2001, 'Free Agent Nation,' has hit home."
About Linda N. Stewart and EPOCH:
Prior to founding EPOCH in 2007, Linda Stewart was acting COO of Veritude, a national recruiting, staffing and talent management organization, owned by Fidelity Investments. EPOCH acts as a broker of independently employed executives who offer their project based consulting services to help companies accelerate the completion of critical business initiatives. By engaging variable cost resources, who have completed similar projects in similar organizations globally, companies can drive business results quickly and cost effectively. Different from traditional consultants that focus primarily on strategy, these executives are all about execution.
EPOCH provides companies with executive capacity builders, business mentors who increase the effectiveness of business leaders or high potential individuals. Proven business leaders, also trained in traditional coaching practices through the EPOCH Executive Mentoring Institute, are deployed to transfer their business competencies to high potential business or new business leaders. Executive Capacity Builders encourage executives to stop doing business as usual, by challenging current metrics, business models, processes and strategies. Coupling traditional coaching with business mentoring expands a leader's capacity to achieve real short term and long term business results.
###