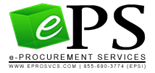 "Valero's eSource catalog is an easy-to-use, exclusive way for Valero's partners to source at significant discounts with convenience store suppliers," says Gary Arthur, Valero's Senior Vice President of Wholesale Marketing and Product Supply
Auburn Hills, Michigan (PRWEB) September 11, 2013
In Valero's effort to lower the cost of fixtures, supplies and materials for operators of Valero-branded stores, Valero partners with e-Procurement Services (ePS) to unveil Valero eSource, a customized cloud-based e-Procurement and supply chain management software that enables store operators to purchase convenience store equipment and supplies. Through the proprietary portal, Valero branded stores will have an e-procurement platform to gain purchasing power while managing indirect supply spend.
As part of its distributor-focused management plan, Valero dealers can purchase facilities management supplies, store fixtures, cash management supplies, and Valero branded supplies, such as signs, canopies, and pumps, in one convenient e-commerce marketplace. So rather than a dealer getting handed a folder with recommended suppliers and having to manually manage supply spend, dealers can sign into the customized ePS portal and gain access to Valero-approved suppliers and commodity groups as well as access fully automated spend management services.
"This is a way Valero can add value to customers carrying our brand," said Gary Arthur, Valero's Senior Vice President of Wholesale Marketing and Product Supply. "Valero's eSource catalog is an easy-to-use, exclusive way for Valero's partners to source at significant discounts with convenience store suppliers."
Now buying supplies and equipment from multiple suppliers through ePS's platform is as simple as making a purchase from any popular e-commerce site, while Valero's purchasing power offers its dealers the ability to make efficient purchases at lower prices.
About ePS
ePS provides customizable, scalable e-procurement cloud technology to help organizations streamline their entire source-to-settle process for businesses' indirect spend. ePS is the only company that provides organizations with a platform to seamlessly participate in a standardized e-commerce environment, but with each site customized to the users' unique needs and requirements. The ePS platforms provide clients with access to direct spending across the entire organization; spend management; higher supplier contract compliance; standardized and automated supply chain, and access to pre-negotiated supplier contracts. ePS's CEO is a 2013 Supply and Demand Chain Executive "Pros to Know" winner, and ePS has over 200 North American customers. ePS is certified by the Payment Card Industry (PCI) and Cardholder Information Security Program (CISP) programs to ensure maximum Internet security for client financial and credit card data. In addition to the petrol-retail industry, ePS also serves the health care, government, education, public sector, and retail markets. For additional information, visit e-Procurement Services (ePS).
About Valero
Valero Energy Corporation, through its subsidiaries, is an international manufacturer and marketer of transportation fuels, other petrochemical products and power. Valero subsidiaries employ approximately 10,500 people, and assets include 16 petroleum refineries with a combined throughput capacity of approximately 3 million barrels per day, 10 ethanol plants with a combined production capacity of 1.2 billion gallons per year, a 50-megawatt wind farm, and renewable diesel production from a joint venture. More than 7,300 outlets carry the Valero, Diamond Shamrock, Shamrock and Beacon brands in the United States and the Caribbean; Ultramar in Canada; and Texaco in the United Kingdom and Ireland. Valero is a Fortune 500 company based in San Antonio. Please visit Valero for more information.