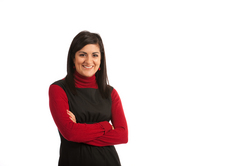 Foreclosure and homelessness does not discriminate, so neither should the people responsible for helping those in need
Washington, DC (PRWEB) November 17, 2009
More than 86 percent of foreclosure victims in the hardest-hit areas of the country lacked counsel last year, according to the Brennan Center for Justice, and closing this gap is vital to economic recovery. A group of 30 attorneys is stepping up to do just that. These attorneys are part of the 2009 class of 160 attorneys receiving fellowships from Equal Justice Works. They have been placed at nonprofit organizations across the country thanks to funding under the American Recovery and Reinvestment Act (Recovery Act).
As the economic crisis has grown, legal services organizations have seen a huge increase in demand for assistance. In June 2009, Equal Justice Works received a $1.2M stimulus grant from the Corporation for National and Community Service (CNCS) to recruit and train attorneys as AmeriCorps Recovery Fellows, placing them across the country to provide legal assistance to victims of foreclosure and others facing challenges as a result of the recession. These attorneys have completed training and are now in place, providing assistance to individuals and families facing the loss of their jobs, homes and stability.
In 2008, Christine Khalili-Borna served as an Equal Justice Works AmeriCorps Fellow with Public Counsel in Los Angeles, providers of free legal and social services to vulnerable and low-income individuals and families. Khalili-Borna was expected to serve 500 clients during her one-year fellowship; astonishingly, she served approximately 2,000. She is returning to Public Counsel for a second year, this time as an Equal Justice Works AmeriCorps Recovery Fellow.
Many of Khalili-Borna's clients don't fit the stereotype of homelessness that Los Angeles city officials and others are used to. "Two of my homeless clients – a newlywed, formerly middle-class white couple – were turned away by officials. Why? Because, the official later told me, 'they didn't look homeless,'" Khalili-Borna said. "This is inexcusable. Foreclosure and homelessness does not discriminate, so neither should the people responsible for helping those in need."
"We have witnessed a shifting demographic in the homeless population and Christine has had to think and react creatively," said Liz Bluestein, General Counsel at Public Counsel. "As the needs in the community and in the homeless and at-risk populations grow, Christine is tremendously expanding the capacity of this organization and we are grateful to have her services for another year."
Equal Justice Works offers the largest postgraduate legal fellowship program in the country. This year's Fellows have been placed in more than 116 nonprofit organizations, addressing the legal needs of underserved populations in 25 states and the District of Columbia. In addition to foreclosure, homelessness and related economic issues, Fellows are working on social justice issues ranging from indigent defense and immigration rights to environmental protection and domestic abuse.
Equal Justice Works Fellows are funded by the Corporation for National and Community Service, law firms, bar foundations, corporations and individuals. For more information and a complete list of 2009 Fellows and their projects, visit equaljusticeworks.org.
###