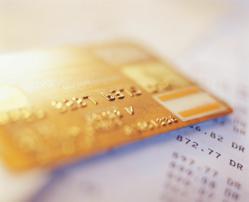 This seems to demonstrate a real change in consumer understanding of the role of credit information.
London, UK (PRWEB UK) 16 April 2013
New research* by leading credit information expert, Equifax, suggests consumers are taking a much more proactive approach to managing their credit data. Nearly a third (32%) of customers who have subscribed to Equifax credit monitoring services for at least 6 months said they first accessed a copy of their credit report because they wanted to check their credit report or credit score before applying for new credit. Contrary to the common belief that consumers only obtain a copy of their credit report if they are declined by a lender, this new research illustrates how much more informed people appear to be about the role credit information plays in lending decisions.
The Equifax research also revealed that more than half of customers who regularly monitor their credit report first requested a copy simply because they wanted to know what information was on it or see their credit score. Over half (51%) said they wanted to be kept up-to-date with any changes to their credit information.
For those checking their credit report before applying for new credit, personal loans and credit cards were the most popular finance products at 29% each. A quarter of consumers were planning to apply for a mortgage and 12% for a car loan. However, although credit information is checked when mobile phone agreements are set up, only 4% of consumers had obtained a copy of their credit report before this purchase.
"It is interesting to see that the number of consumers who obtained their credit report after being refused credit was less than a quarter (24%), compared to nearly a third (32%) who looked at their credit report before applying for new credit", explained Neil Munroe, External Affairs Director for Equifax. "This seems to demonstrate a real change in consumer understanding of the role of credit information.
"We think it's important for consumers to check their credit information before they make any applications for credit. This will ensure they are in the strongest position to secure the best deal available to them and will reduce the risk of them having to make multiple applications because they have been refused by the first lender they go to.
"By checking their credit report, consumers can understand exactly how a lender will view them – and make sure that important information such as electoral registration is up to date."
"If someone has been declined credit, they should avoid applying elsewhere until they fully understand the reason why they were refused so they can work to rectify the situation" continued Neil Munroe. Having a copy of their credit report will also help in that process."
The Equifax Credit Report is accessible for 30 days free simply by logging onto http://www.equifax.co.uk. If customers do not cancel before the end of the 30 Day Free Trial, the service will continue at £9.95 per month, giving them unlimited online access to their credit information and weekly alerts on any changes to their credit file. It also includes an online dispute facility to help them correct any errors on their credit file simply and quickly.
The Equifax app is available free from the Apple iTunes Store on iPhone and iPad and from Google Play for Androids.
*Equifax survey of 642 loyal subscriber customers – March 2013
About Equifax
Equifax is a global leader in consumer, commercial and workforce information solutions, providing businesses of all sizes and consumers with information they can trust. We organize and assimilate data on more than 500 million consumers and 81 million businesses worldwide, and use advanced analytics and proprietary technology to create and deliver customized insights that enrich both the performance of businesses and the lives of consumers.