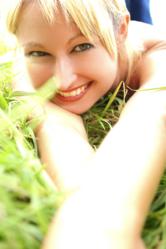 In all the buzz and excitement at festivals it's easy to let your guard down
(PRWEB UK) 4 June 2013
As the music, arts and food festival season gets into full swing across the UK and abroad this summer, leading online credit provider, Equifax is highlighting the particular risks of financial crime and ID fraud at these major outdoor events.
"In all the buzz and excitement at festivals it's easy to let your guard down," advises Neil Munroe, External Affairs Director at Equifax. "A stolen wallet with loads of cards in it or a lost or stolen mobile phone/smart phone, that may have personal details stored on it, can really ruin the experience. That's why we strongly advise that only the absolute essentials in credit and debit cards are taken as well as taking extra care with other personal documents and belongings."
In particular, Equifax recommends that credit and debit cards are kept separate from other documents, such as a driving licence or passport. The reality is that ID fraudsters only need three items of personal information to be able to steal an individual's identity and start ordering goods or services in their name, so it's important festival-goers don't make it too easy for the criminal fraternity who could see the big outdoor events as prime pickings.
"Festivals are a real highlight of the summer for so many people who really look forward to having a great time but it's important to keep a close eye on all of your belongings and be aware of the risk of theft and financial crime," adds Neil Munroe.
Equifax also advises anyone who is concerned they may be a victim of ID fraud or theft to obtain a copy of their Equifax Credit Report.
Tackling the threat of identity theft and fraud, Equifax Identity Watch Pro gives consumers unlimited instant, easy online access to their latest credit file, with automatic alerts within 24 hours of key changes to their credit report. The service costs £7.50 per month.
The Equifax app is available free from the Apple iTunes Store on iPhone and iPad and from Google Play for Androids.
EQUIFAX'S TOP TIPS TO AVOID FESTIVAL FRAUD
When purchasing tickets make sure you do so from a reputable provider to avoid ending up with fake tickets, losing the money you paid.
Consider only taking the cards you really need and always keep them separate so if you were to lose one you have a back up.
Have the phone numbers for your bank with you so you can quickly cancel any lost or stolen cards.
Always keep your valuables on you at festivals and do not leave them lying around or in your tent for people to easily steal.
Make sure your mobile/smartphone is password protected.
About Equifax
Equifax is a global leader in consumer, commercial and workforce information solutions, providing businesses of all sizes and consumers with information they can trust. We organize and assimilate data on more than 500 million consumers and 81 million businesses worldwide, and use advanced analytics and proprietary technology to create and deliver customized insights that enrich both the performance of businesses and the lives of consumers.