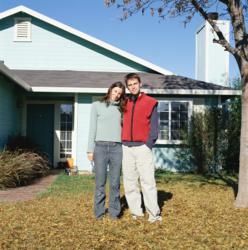 Shredding financial documents that are no longer wanted is absolutely essential – don't just chuck them in a black bag for an opportunistic fraudster to find
(PRWEB UK) 16 May 2013
According to the latest data from the Council of Mortgage Lenders (CML), mortgage lending to first-time buyers increased by a fifth in March with more than 19,000 loans worth £2.4 billion advanced. Whilst this is excellent news for the housing market, identity fraud expert, Equifax, is urging consumers to take care of their identity when moving. As Neil Munroe, External Affairs Director, Equifax explains, home-movers can be particularly vulnerable to this invisible crime.
"Moving house can be one of the most stressful times in a person's life. But as well as sorting out their finances and organising the move, it's also important that home-movers ensure they don't give fraudsters easy opportunities to steal their identity. Moving home often prompts a clear out of old and unused paperwork and possessions. But if old documents containing personal or financial information aren't disposed of properly they could give fraudsters just the knowledge they need to steal someone's identity".
It has been proven that it can only take as little as three pieces of a consumer's personal information to be able to obtain money or goods in their name, which is why Equifax is urging home-movers to be extra vigilant.
"Shredding financial documents that are no longer wanted is absolutely essential – don't just chuck them in a black bag for an opportunistic fraudster to find" continued Neil Munroe. "And make sure that post is properly redirected by the Post Office rather than relying on new occupants to forward mail. Post left lying around in communal hallways or empty properties can be very tempting for fraudsters.
Equifax also encourages home movers to get a copy of their credit report, both before they make the move to enable them to get the best financial deal, and afterwards to check that their new address details are up to date. The Equifax credit report monitoring service will also provide alerts about any unauthorised applications for credit – particularly important when home-movers might be concentrating on other matters.
The Equifax Credit Report is accessible for 30 days free simply by logging onto our website . If customers do not cancel before the end of the 30 Day Free Trial, the service will continue at £9.95 per month, giving them unlimited online access to their credit information and weekly alerts on any changes to their credit file. It also includes an online dispute facility to help them correct any errors on their credit file simply and quickly.
The Equifax app is available from the Apple iTunes Store on iPhone and iPad and from Google Play for Androids.
Equifax's top tips to protect against ID fraud when moving home

Shred old statements, bills and other personal documents that you're throwing away
If you are disposing of old phones, computers, or other electronic device that store data make sure you remove the information from the hard drive
Set up for the Post Office to redirect mail from previous addresses
Register on the Electoral Roll at your new address
Ensure that passwords for new accounts online are secure and not all the same
Always check bank statements and credit card statements carefully against receipts
Never store your online passwords or PINS on mobile phones, blackberrys, tablets or laptops
Regularly check your credit file for any unauthorised applications for credit or new credit accounts
About Equifax
Equifax is a global leader in consumer, commercial and workforce information solutions, that provides businesses of all sizes and consumers with insight and information they can trust. Equifax organizes and assimilates data on more than 500 million consumers and 81 million businesses worldwide, and uses advanced analytics and proprietary technology to create and deliver customized insights that enrich both the performance of businesses and the lives of consumers.