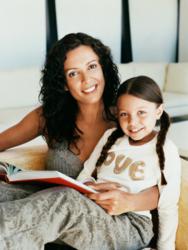 It is absolutely imperative that, as early as possible, young people understand how best to manage their finances
London (PRWEB UK) 29 May 2013
In support of My Money Week (3rd-9th June 2013), leading online credit information provider, Equifax, is backing calls for greater financial education in schools.
Equifax believes that it is more important than ever that future generations are taught financial skills. This belief is reinforced by the findings of recent research* conducted by Equifax where over 90% of parents who responded think that financial education should be part of the school curriculum. This is why Equifax takes a role in educating and empowering consumers to understand their credit history and how to stay in control of their finances at all stages of their life.
"Young people live in a world where debt is a fact of life so it is absolutely imperative that, as early as possible, young people understand how best to manage their finances," commented Neil Munroe, External Affairs Director at Equifax. "It is therefore very encouraging to see the work of My Money Week, which aims to help schools teach children more about managing money in a way that is practical and relevant to them.
"Clearly the right attitude about money management starts at home. But we believe the school curriculum can play a very important role in preparing young people for the challenges of the 21st century. And that includes being in control of their finances and managing debts more effectively than the generation before them."
My Money Week is part of the My Money Programme, a pfeg-led financial education initiative funded by the Department for Children, Schools and Families aimed at providing an engaging and holistic approach to financial capability education in schools.
Neil Munroe is available to provide additional comment on the Equifax research into parents' attitudes about teaching their children about personal finance.

Equifax surveyed 606 of its customers in March 2013
About Equifax
Equifax is a global leader in consumer, commercial and workforce information solutions, providing businesses of all sizes and consumers with information they can trust. We organize and assimilate data on more than 500 million consumers and 81 million businesses worldwide, and use advanced analytics and proprietary technology to create and deliver customized insights that enrich both the performance of businesses and the lives of consumers.