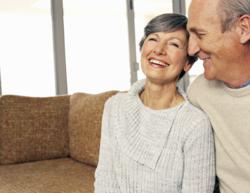 There have been several stories grabbing headlines in the last few days that have highlighted frauds that appear to be targeting the elderly
(PRWEB UK) 10 June 2013
Leading ID fraud and credit information expert, Equifax, is urging older people and their family and carers to be more vigilant than ever to protect themselves from fraudsters who focus on the more vulnerable sectors of the community. In particular, Equifax believes that older people are less likely to spot that they have become victims of fraud, simply because they are less credit active.
"There have been several stories grabbing headlines in the last few days that have highlighted frauds that appear to be targeting the elderly", explained Neil Munroe, External Affairs Director, Equifax. "Thousands of elderly people have been victims of a fraud involving a con artist pretending to be from Microsoft to obtain personal information. Older people also seem to be the target of cash machine fraudsters who are 'shoulder-surfing' to find out PINs and then stealing their cards. And the risk of these frauds is compounded because older people are generally less credit active and, therefore, may not see the need to check on their finances as often as others.
"When giving out personal details it is always vital to know exactly who you are speaking to and that they're from a legitimate organisation with whom you have dealings. And 'silver surfers' should always remember that a financial organisation will NEVER ask you for personal details by return email."
Equifax is also encouraging older people to obtain a copy of their credit report, especially if they think they might have been targeted by fraudsters. For extra peace of mind they can sign up to Equifax's Identity Theft fraud monitoring service so that they can be alerted if any information changes on their credit file.
The Equifax Credit Report is accessible for 30 days free simply by logging onto our website. If customers do not cancel before the end of the 30 Day Free Trial, the service will continue at £9.95 per month, giving them unlimited online access to their credit information and weekly alerts on any changes to their credit file. It also includes an online dispute facility to help them correct any errors on their credit file simply and quickly.
Tackling the threat of identity theft and fraud, Equifax Identity Watch Pro gives consumers unlimited instant, easy online access to their latest credit file, with automatic alerts within 24 hours of key changes to their credit report. The service costs £7.50 per month.
The Equifax app is available free from the Apple iTunes Store on iPhone and iPad and from Google Play for Androids.
About Equifax
Equifax is a global leader in consumer, commercial and workforce information solutions, providing businesses of all sizes and consumers with information they can trust. We organise and assimilate data on more than 500 million consumers and 81 million businesses worldwide, and use advanced analytics and proprietary technology to create and deliver customised insights that enrich both the performance of businesses and the lives of consumers.