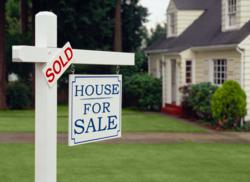 People aren't aware that not being registered on the electoral roll at their current address can affect their ability to get credit
London, UK (PRWEB UK) 23 May 2013
As recent reports suggest that the house buying market is improving, leading online credit information provider, Equifax, is urging movers to ensure that they register on the electoral roll as soon as they change their address. Being registered on the electoral roll is not only a legal requirement of every UK adult but it plays an important part in how an individual is assessed when applying for new credit.
"A lot of people aren't aware that not being registered on the electoral roll at their current address can affect their ability to get credit," explains Neil Munroe, External Affairs Director at Equifax. "And this is especially important when moving home because of the new credit agreements that are likely to be needed, from broadband deals and phone contracts to home and car insurance on instalments. Not being registered on the electoral roll means they may not be accepted simply because a lender cannot verify their identity."
Electoral Roll information is provided to credit reference agencies to verify a person's identity for credit checking purposes. It is also a vital piece of information for fraud prevention.
"As ID fraud is a major threat to lenders they place considerable importance on electoral roll data to verify an individual's identity," continued Neil Munroe. "Although there are a number of factors that contribute to an individual's credit score, being registered on the electoral roll is one way of easily boosting this. Individuals will have a long list of things to do when they move home, and so making sure they are registered should be high up on that list."
Equifax also encourages home buyers to get a copy of their credit report, both before they make the move to enable them to get the best mortgage deal, and afterwards to check that their new address details are up to date. Plus the Equifax credit report monitoring service will also provide alerts about any unauthorised applications for credit – particularly important when home-movers might be concentrating on other matters.
The Equifax Credit Report is accessible for 30 days free simply by logging onto http://www.equifax.co.uk. If customers do not cancel before the end of the 30 Day Free Trial, the service will continue at £9.95 per month, giving them unlimited online access to their credit information and weekly alerts on any changes to their credit file. It also includes an online dispute facility to help them correct any errors on their credit file simply and quickly.
The Equifax app is available free from the Apple iTunes Store on iPhone and iPad and from Google Play for Androids.
About Equifax
Equifax is a global leader in consumer, commercial and workforce information solutions, providing businesses of all sizes and consumers with information they can trust. We organize and assimilate data on more than 500 million consumers and 81 million businesses worldwide, and use advanced analytics and proprietary technology to create and deliver customized insights that enrich both the performance of businesses and the lives of consumers.
Headquartered in Atlanta, Equifax operates or has investments in 18 countries and is a member of Standard & Poor's (S&P) 500® Index.