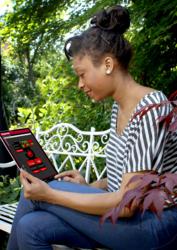 consumers have been reducing their credit card balances in the last year as well as for some, closing accounts no longer used
London (PRWEB UK) 5 February 2013
As the Funding for Lending Scheme is reported to be having a positive impact on the housing market, leading online credit information provider, Equifax, is urging consumers encouraged by the news to apply for a new mortgage to make sure their credit data will help them get a good deal. In particular, Equifax is urging home buyers who may have closed credit card accounts to make sure they haven't forgotten any outstanding interest which might be affecting their credit score.
"Credit industry data suggests that consumers have been reducing their credit card balances in the last year as well as for some, closing accounts no longer used" explained Neil Munroe, External Affairs Director, Equifax.
"It obviously makes a lot of sense to keep control of finances by closing credit cards you don't intend to use going forward but it's really important to ensure that when you do this you pay what is outstanding including any final interest due. If interest is still owing and is not paid off, this may accumulate and end up being shown as a non-payment on a credit file which could affect someone's ability to get the best deal on new credit.
"Credit card companies charge interest by the day, so it's vital when closing a credit card account that a request is made for the sum to be paid, including remaining interest. And just because someone has closed a credit card account, they shouldn't ignore any future correspondence from that company – just in case there is still interest to pay. One way to safeguard this doesn't happen is to obtain a copy of your credit report to double check the account is showing as settled."
Equifax also believes it's important for consumers to realise that lenders will look at the total amount of credit available to them when making an assessment for new credit – not just what's being used. "Some consumers may think that if they only have a balance of a couple of hundred pounds to pay on each of their credit cards, this is the figure that lenders will consider when assessing a new application" continued Neil Munroe. "In fact, lenders pay more attention to the total amount of credit that is available to an applicant. So it might be worth asking a credit card provider to reduce a credit limit, or close an account altogether if it's not being used very much."
Equifax recommends that anyone planning to apply for new credit obtains a copy of their credit file before they start making applications so that they can see exactly what a lender will see and can take steps to ensure they are in the best position for the best rate available.
"We advise consumers to monitor their credit report on an on-going basis" concluded Neil Munroe. "This allows them to spot any outstanding charges and pay them off before extra fees accumulate, helping them maintain a good credit rating.
The Equifax Credit Report is accessible for 30 days free simply by logging onto http://www.equifax.co.uk/. If customers do not cancel before the end of the 30 Day Free Trial, the service will continue at £8.99 per month, giving them unlimited online access to their credit information and weekly alerts on any changes to their credit file. It also includes an online dispute facility to help them correct any errors on their credit report simply and quickly.
The Equifax app is available free from the Apple iTunes Store on iPhone and iPad and from Google Play for Androids.
TOP TIPS TO IMPROVE YOUR CREDIT SCORE
1. Are you Registered?
The electoral roll is used by many companies for identity verification purposes in order to combat identity fraud. It is vital, therefore, that you are registered on the electoral roll at your current address. And if you believe the address is not properly presented, you can ask the credit reference agency to take this up with the lenders and the local authorities.
2. Are you credit active?
Not having many credit cards or loans can affect your credit score. Lenders are looking for signs that you are capable of repaying money you have borrowed. So it's worth considering opening an account to establish a credit history – even if you pay it off in full at the end of every month.
3. Change of Circumstances
If your circumstances have changed and you have had difficulties keeping up with credit payments, then it's important to say so, for example if you were made redundant or recently divorced and have fallen behind on credit repayments. You can place a Notice of Correction on your credit file explaining the background to any missed payments, especially if you have now got back up to date. A lender will review this when assessing any credit applications you make.
If you believe a lender/company has provided incorrect information on your credit file, you can raise a Notice of Dispute with the Credit Reference Agency and they will take this up with the lender. This will usually be resolved within 28 days.
4. County Court Judgments (CCJ)
If you've had a CCJ and it is now settled make sure the settlement is recorded on your credit file. If not contact the court to get confirmation details and inform the credit reference agencies.
5. Stop Applying
If you have been refused credit, obtain a copy of your credit report. But DO NOT carry on applying elsewhere. Each credit application search by a lender will leave a "footprint" on your credit file. Too many searches in a short space of time can be perceived by lenders as you maybe over-stretching yourself financially and could therefore affect your ability to get credit.
6. Avoid a high balance
Avoid carrying a balance that is more than 30% of your credit limit. Lenders may view this as a sign of you having too much credit already and that you therefore may not be able to keep up with any new repayments.
7. Be Direct
It's easy to forget a payment so setting up direct debits and standing orders with your bank will ensure payments go out on time.
8. Close it Down
Make sure any accounts you don't need or use are closed. Lenders are paying more attention to the total amount of credit available to an individual and whilst you may not be using them, these accounts could affect your ability to get credit.
9. Early Bird Catches the Worm
Try to pay off loans and credit agreements ahead of schedule. Lenders will look favourably on this.