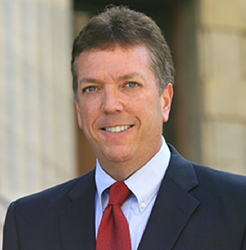 Tampa, FL (PRWEB) October 08, 2013
Crowdfunding expert Kendall Almerico, CEO of crowdfunding website http://www.ClickStartMe.com, commented on the successful use of equity crowd funding in the Netherlands, and what the SEC can learn from the proven example from overseas. Almerico notes that Crowd-funding equity has been made legal through the JOBS act, but the crowdfunding law has sat in limbo for months while the SEC writes to rules to implement the law in a way that minimizes fraud and helps ensure safer investments by crowd funding investors.
"The Netherlands passed and implemented their equity crowdfunding law very quickly and successfully allowing immediate utilization of the great opportunities brought forth by equity crowd funding." Almerico, the nationally known crowd-funding expert says. "Meanwhile, here in the United States, we have been waiting for more than a year for the regulations to implement our own law that was signed by the president in April of 2012."
Almerico notes that while the JOBS Act in the U.S. was passed into law in April 2012 legalizing online crowdfunding to sell equity and raise funds online to start a business, the rules allowing the law to be implemented have been stuck in the hands of the SEC for months past the legal deadline, allowing countries like the Netherlands to move far ahead.
Almerico also released a video in his 'Crowdfunding News" series that talks more about the equity crowdfunding done in the Netherlands. The video can be found at http://youtu.be/oRc1wuGGpLs.
Equity crowdfunding is the sale of equity, stock or shares in a business through an online crowdfunding portal. At present, equity crowdfunding is not legal in the United States, but will be once rules are passed by the SEC. For now, individuals wishing to raise money to start a business must use rewards-based crowdfunding through sites like http://www.ClickStartMe.com, where pre-sales of products, discounts and other items can be exchanged for financial contributions, but not equity in the business.
About Kendall Almerico
Crowdfunding expert Kendall Almerico is the CEO of http://www.ClickStartMe.com, the crowd funding site that provides individuals and businesses with an easy-to-use website to raise funds through online crowd-funding. Almerico is also the founder of charity crowdfunding site http://www.CrowdItForward.com where "Random Acts of Crowdfunding" take place. Almerico is a nationally recognized crowdfunding expert and has been interviewed extensively on the topic, appeared on national talk radio programs discussing crowdfunding, and has been quoted in major news sources including the New York Daily News, Huffington Post and Business Insider.
Source: http://www.entrepreneur.com/article/228627#ixzz2h3KZkYHe