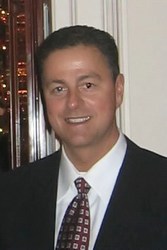 Washington, DC (PRWEB) February 20, 2009
Equity Corps, which offers independent companies an alternative to conventional executive search and specializes in durable founder succession and CEO search, announced that Drew Cramer has joined Quality Technology, Inc. (QuTech) as Chief Executive Officer. Cramer will be responsible for executing QuTech's growth strategy.
QuTech, an established Government IT Services contractor, was looking for a "been there - done that" CEO capable of driving sustained organic growth, executing an acquisition strategy, and maintaining the company's focus on customers and high standards of quality. QuTech turned to Equity Corps for an executive search solution six months into their CEO search.
"I am looking forward to working with Drew to take our business to the next level," says QuTech Founder & Chairman Renee Parker. "Equity Corps really helped expedite our CEO search. They presented a strong candidate slate within 45 days and helped us through a rigorous executive search and selection process. I am confident that in hiring Drew, we have put the best possible leader in QuTech's CEO chair."
"Even before the current U.S. recession kicked into high gear, independent middle market companies had an unprecedented opportunity to compete against big companies for top executive talent," comments Steve Ely, founder of Equity Corps. "Today's economic climate further strengthens independent companies' recruiting position. In hiring Drew as CEO, QuTech is taking full advantage of that opportunity.
"Drew shares Equity Corps' passion for shareholder value, and he can execute. I have no doubt that he will deliver exceptional shareholder returns."
Cramer brings over 30 years of federal IT contracting and executive leadership experience to QuTech, including senior leadership positions at Maximus Corporation, Unisys, Xerox, NCR, and AT&T. Prior to joining QuTech, Cramer served as President of Maximus Enterprise Systems where he quickly drove a $200 Million increase in backlog.
Previously, Cramer grew annual revenue at Unisys Federal Services by $60 Million (to $250 Million). Cramer also led the team that won the $1 Billion+ managed services contract that enabled the launch of the Transportation Security Administration.
"QuTech is a terrific growth platform and I am excited about the possibility of having a bigger impact," says Cramer. "After spending much of my career with large public companies, I am looking forward to operating in a more nimble environment where we can move quickly to take advantage of market opportunities."
About Equity Corps:
Equity Corps is an alternative to conventional executive search. We help independent companies beat the executive search odds - not merely recruit executives, but deliver sustained financial outperformance with top outside talent. This requires we differ from conventional executive search firms in three ways: 1) Proven C(x)Os Fast (vs. months and months); 2) Business Results Focus (vs. staffing focus); and 3) Win-Win Fee Structure (vs. lump sum fees). To learn more about our alternatives to conventional executive search, visit us online at http://www.equitycorps.com.
###