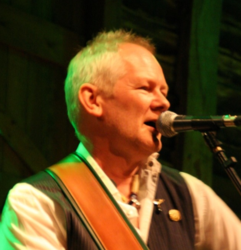 We have proved that it is perfectly possible to win people's trust sufficiently for them to buy high value and delicate musical instruments online.
(PRWEB UK) 24 May 2012
Banjos Direct, the UK-based banjo specialist retailer, is seeking equity investment to fund further expansion, following a year of rapid growth.
The business, which re-launched under the brand name Banjos Direct in October 2011, after a period of trading under another name, is tracking annual growth of 300%.
The company is now seeking private equity investment of £250,000 to fund increased marketing activity and online development. Founder and CEO Simon Middleton explained that the business intends to return £1.25 million to the investor at the end of year six.
Middleton said: "It's been an amazing journey for Banjos Direct. We are less than nine months out from the brand launch and we have established ourselves as one of the leading specialists in the sector, and we've become a trusted and liked brand for a very discerning audience. Our customer feedback shows that experienced and beginner banjo players alike find our combination of service, expertise and online value extremely appealing."
"We have proved that, contrary to some predictions, it is perfectly possible to win people's confidence sufficiently for them to buy high value and delicate musical instruments online. It's a trust and service issue and we have won out in both areas."
Banjos Direct has also witnessed a substantial growth of interest in banjos and banjo music which is also evidenced by expansion of banjo manufacture. Leading banjo manufacturers are increasing production by as much as 100% over the coming year.
"The makers know that more and more young people are buying banjos, influenced by the folk and bluegrass revival which includes high profile bands like Mumford & Sons. Increasing numbers of baby boomers are also looking to the banjo as a fulfilling, social and creative hobby," said Middleton.
At the beginning of its journey Banjos Direct secured equity investment to fund the first year of business, but despite its consistent growth the firm has found debt funding harder to secure.
"The banks seem to be more interested in getting small businesses to jump through a lot of hoops on the way to saying 'No' rather than in helping fast-growth businesses like ours to expand. So instead of wasting all our energy talking to banks we are now seeking an imaginative investor who can join us on our journey to creating a world-class brand," said Middleton.
Despite the funding challenge Middleton and his business partner Nigel Cushion, have established Banjos Direct as the UK's leading retailer for USA made Goldtone and Nechville banjos, as well as launching their own manufacturing programme. The company's own Islander range of made-in-Britain banjos will be available from August this year.
COMPANY INFORMATION
Banjos Direct is the UK's fastest-growing specialist banjo retailer and manufacturer, leading the renaissance of interest in the banjo amongst players of every age and background. The Norwich-based company is the UK's leading stockist of USA banjo brands GoldTone and Nechville, and also stocks instruments by Barnes & Mullins, Pilgrim and Tanglewood. It has recently announced its move into banjo manufacturing with the launch of the all-British made Islander OB-01.
Founder and CEO of Banjos Direct, Simon Middleton, is also frontman of English-Americana band The Proposition, whose debut album King Snake, Devil Shake was released in March this year. Middleton is the author of several books on branding and marketing, including 'Build A Brand In 30 Days' and the new guide to personal branding 'Brand New You'.
Find Banjos Direct at http://www.banjosdirect.co.uk.
Email: info(at)banjosdirect(dot)co(dot)uk
Phone: +44 (0) 1603 305800