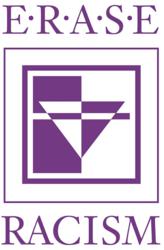 Housing discrimination promotes and preserves residential segregation.
Syosset, NY (PRWEB) March 15, 2012
Despite the popular notion that blacks "self-segregate", the study found that blacks prefer racially integrated communities. Given a choice, 99% of respondents would choose a racially mixed neighborhood, with a large majority, 69%, choosing an even mix of 50% white and 50% black. Only 1% of respondents said they would like to live in a neighborhood that is all black. This is in contrast to the high level of segregation that most blacks experience on Long Island, regardless of their income.
Housing discrimination has created barriers that prevent blacks from moving into majority white communities. ERASE Racism's past housing reports have revealed various forms of structural racism that perpetuate segregation and reinforce resource disparities between white communities and black communities on Long Island. One-third of survey respondents reported having experienced housing discrimination first-hand or within their immediate family.
ERASE Racism's President, Elaine Gross points out, "Housing discrimination promotes and preserves residential segregation, which correlates directly with school segregation and disparities in resources between majority white schools and majority black and Latino schools."
The study found that 80% of black Long Islanders identified high quality public schools as one of the most important neighborhood characteristics, but only 16% rated their local public school as excellent. Significant evidence backs the perception that blacks on Long Island have limited access to high quality public schools. According to the U.S. Dept. of Education, in 2008-2009 only 9% of black students on Long Island had access to a high-performing public school, compared to 14% of Hispanic and 30% of white students.
"Proactive, aggressive enforcement of fair housing laws by the Nassau and Suffolk human rights commissions is one way to ensure that African Americans have equal access to housing in all communities on Long Island. Also critically important is the creation and placement of new affordable housing in majority white communities and affirmatively marketing this housing to communities of color," says Ms. Gross.
The Stony Brook University Center for Survey Research was retained by ERASE Racism to conduct the survey of black Long Islanders in July of 2011. For the full report and all of the survey's key findings, please visit the Housing Page on the ERASE Racism Website: http://eraseracismny.org/our-work/housing.
About ERASE Racism: ERASE Racism is a regional organization that leads public policy advocacy campaigns and related programmatic initiatives to promote racial equity in areas such as housing, public school education and healthcare. It engages in a variety of research, education and consulting activities to identify and address institutional and structural racism, primarily on Long Island. In housing, it analyzes the practices and policies of both public and private institutions whose work affects fair housing and it advocates for changes in those practices and policies that are impediments to racial equity.