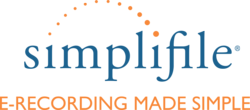 Our fiscal year ends June 30, and it is our goal to have all 34 of our Alaska recording districts set up to e-record by that time.
FAIRBANKS, Alaska (PRWEB) April 15, 2013
Alaska added 10 new recording districts to Simplifile's network of jurisdictions currently accepting electronic documents for recording, progressing with the Alaska State Recorder's goal to provide e-recording statewide by the end of June.
With e-recording enabled, organizations that traditionally submit documents by mail or in person such as title companies, banks, and law firms, can now submit documents online using Simplifile in Fairbanks, Fort Gibbon, Nulato, Rampart, Barrow, Nenana, Manley Hot Springs, Mount McKinley, Kotzebue, and Nome recording districts.
"Our fiscal year ends June 30, and it is our goal to have all 34 of our Alaska recording districts set up to e-record by that time," said Alaska State Recorder Vicky Backus.
According to Backus, who has been the state recorder for the past 12 years, the state began to consider the adoption of e-recording when the Uniform Electronic Transactions Act (UETA) was first introduced, an act that supported the validity of electronic contracts as a viable medium of agreement.
"We started scanning all documents in 2001 and e-recording seemed like a natural progression," Backus said. "Plus, it offered another level of service for our customers across the state and the nation."
Backus also shared that biggest benefit of e-recording is the amount of time it saves for both the customer and for the recorder's office.
"It has been a privilege to work with Alaska for the past several years and to open these 10 new districts all at the same time is very exciting," said Paul Clifford, president of Simplifile. "Not only are we expediting the recording process, but we are also helping them accomplish their goals as a state, reducing unnecessary costs, improving available technology, and moving toward a paperless work environment."
"We have been and continue to be very satisfied with the service we receive from Simplifile," Backus said.
For more information about e-recording in Alaska, call Simplifile at 800-460-5657 or visit simplifile.com.
About Simplifile
Simplifile is the nation's largest and fastest-growing e-recording service, supporting thousands of e-recording customers including title companies, banks, attorneys, lien filers, and other organizations that create and submit documents to more than 850 local, state, and federal government jurisdictions nationwide. Simplifile's electronic document services save time and the expense associated with traditional document submission methods. Simplifile is focused on building the industry's largest and easiest-to-use e-recording service for organizations of all shapes and sizes. More information about Simplifile may be found at simplifile.com or by calling 800-460-5657.
"Simplifile" is a registered service mark of Simplifile, LC.
# # #