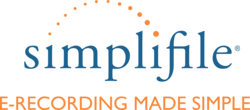 It wasn't a matter of flipping on a switch for e-recording...
DULUTH, Minn. (PRWEB) June 18, 2013
After a year and half of hard work and creating an entirely new interface to electronically record documents, St. Louis County is now accepting electronic documents for recording with Simplifile, the nation's largest e-recording service provider.
E-Recording is a service that enables public documents to be electronically recorded via the Internet, providing a more cost-effective and time-saving option for both the county and its customers to record documents.
"It wasn't a matter of flipping on a switch for e-recording," said St. Louis County Public Records and Property Valuation Director Mark Monacelli. "We had to re-write our entire database using current technology and write a state of the art application to convert our paper-based Torrens registration system to a fully integrated electronic model along with creating a whole new interface to begin e-recording."
According to Monacelli, although the process took longer than expected, the county is excited to have this new capability and is working hard to expand the types of documents that can be electronically recorded.
Monacelli was a major proponent in the history of e-recording. As the e-recording industry liaison and president of the Property Records Industry Association (PRIA), Monacelli led a team of hardworking and passionate people in creating the infrastructure for e-recording and the XML data standards in alliance with the Mortgage Industry Standards Maintenance Organization (MISMO).
"We feel privileged to be able to work with St. Louis County and Mark Monacelli," said Paul Clifford, president of Simplifile. "Mark is often referred to as the 'evangelist' or 'godfather' of e-recording. He was a driving force behind what is in the marketplace today, traveling all over the country and working hard to get e-recording going back when no one knew what it was. Without question, we are honored to celebrate this milestone for St. Louis County with him."
Monacelli remains an active member of PRIA, serving on the PRIA Council of Advisors and as the co-chair of the PRIA Property Records Education Partners (PREP). He is also the author of PREP, which provides a structured forum at the local level for industry stakeholders to meet and work more effectively.
St. Louis County is the 57th Minnesota recording jurisdiction to e-record with Simplifile and is currently accepting mortgage satisfactions and assignments. Land document submitters can begin e-recording in St. Louis County immediately through Simplifile with high-speed Internet access and a scanner.
For more information about submitting electronic documents in St. Louis County call 800-460-5657 or visit simplifile.com.
About Simplifile
Simplifile is the nation's largest and fastest-growing e-recording service. Simplifile supports thousands of e-recording customers including title companies, banks, attorneys, lien filers, and other organizations that create and submit documents to more than 900 local, state, and federal government jurisdictions. Simplifile's electronic document services save time and expenses associated with traditional document submission methods. Simplifile is focused on building the industry's largest and easiest-to-use e-recording service for organizations of all shapes and sizes.
More information about Simplifile may be found at simplifile.com or by calling 800-460-5657.
"Simplifile" is a registered service mark of Simplifile, LC.
# # #