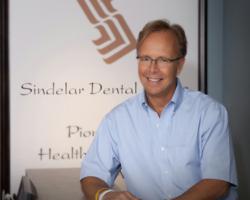 oral inflammation contributes to major medical problems, including erectile dysfunction in men of all ages...
St. Louis, MO (PRWEB) January 11, 2013
Sindelar Dental, St. Louis's premier dental office founded by current president of the American Academy for Oral Systemic Health (AAOSH) Dr. Dan Sindelar, encourages good oral health for all of its patients to improve their overall health as well. Research shows that oral inflammation is linked to several serious health conditions like heart disease, diabetes, Alzheimer's disease and strokes. However, a new study now connects oral inflammation with a somewhat surprising condition…erectile dysfunction.
The study, published in the Journal of Sexual Medicine, found that men with severe periodontal disease were more than three times more likely to suffer from erectile dysfunction that the men with healthy gums were.
"This new research is fascinating, although not entirely surprising," says Dr. Sindelar. "The mouth-body connection is well documented. It's this simple: Don't wait until you have a problem. Taking care of your gums is a lot easier than waiting for a problem like erectile dysfunction to show up in your life."
With regular visits and check-ups, treatments at Sindelar Dental prevent and treat oral inflammation and the host of ailments that are related to poor oral health. Not only can patients prevent life-altering ailments like erectile dysfunction by taking good care of their teeth, as this new research suggests, they can also help prevent life-threatening conditions like heart attacks, strokes and dementia. Dr. Sindelar uses state-of-the art diagnostics to test his patients for bacteria and genetic variations that increase susceptibility to periodontal disease.
"We continue to find that oral health has vital impact on the body and its susceptibility to major disease and illness, and this study brings a new piece to the puzzle," says Dr. Sindelar. "By taking good care of your teeth today, you make a huge preventative impact on conditions that you could deal with tomorrow. It's just another great reason to pay close attention to your oral health."
Sindelar Dental offers this advanced diagnostic testing in addition to general and cosmetic dental services; sleep apnea testing and treatment; antioxidant scanning; and headache, jaw pain, and TMJ treatment. For more information about Sindelar Dental, or to make an appointment with Dr. Sindelar, visit http://www.sindelardental.com
About Dr. Dan Sindelar
Dr. Sindelar is the current president of the American Academy for Oral Systemic Health (AAOSH). He evangelizes cooperation and communication between the medical and dental fields in light of remarkable new dental treatments. By participating with cardiologists in the prevention of heart attacks, strokes, and diabetes, he earned his preceptorship certification, a sign of the importance that the medical community now places on dental care as an essential component of overall health. Dr. Dan was born and raised in St. Louis, where he has run a private practice, serving the community as one of its leading dentists for more than 30 years. Dan focuses on general advanced cosmetic rehabilitation, gum disease, oral inflammation, comprehensive periodontal management, dental sleep medicine, neuromuscular dentistry, and facial pain and TMJ/TMD therapy.