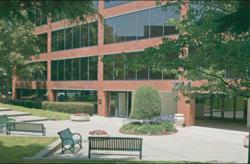 The present research shows a new association between polypharmacy and worsening degrees of erectile dysfunction, even when individual medical conditions and other risk factors have been accounted for
San Francisco, CA (PRWEB) December 21, 2011
More than one third of men over 60 have erectile dysfunction. Medications play a role in causing ED, and a current study describes drugs most commonly linked with a higher risk for ED.
Diana C. Londoño, MD, from the Department of Urology at the Kaiser Permanente Los Angeles Medical Center, and colleagues from Kaiser Permanente published their findings on Nov. 15 in the British Journal of Urology International. According to the researchers, several medications have been linked to ED, including antihypertensives and psychogenic medications, but few studies have examined the role of polypharmacy as an "aggravating component for worsening degrees of ED," they write. The current study, therefore, sought to evaluate whether polypharmacy use increases the severity of ED and whether these effects can be explained by the medical conditions themselves.
"The present research shows a new association between polypharmacy and worsening degrees of erectile dysfunction, even when individual medical conditions and other risk factors have been accounted for," Dr. Londoño and colleagues conclude.
Medications that are likely to promote a higher risk for ED include beta-blockers, thiazide diuretics, clonidine, selective serotonin reuptake inhibitors, tricyclic antidepressants, spironolactone and cimetidine.
For more information, contact Advanced Male Medical Center at 415-868-4899 or visit http://www.advancedmalemedical.com. Advanced Male Medical Center is located at 1700 Montgomery St., Ste. 215, San Francisco, CA 94111.
About Advanced Male Medical Center
Advanced Male Medical Center in San Francisco is a dedicated medical clinic that specializes in the treatment of erectile dysfunction, premature ejaculation and male impotence. It offers medical help to men who have tried other resources such as oral medications like Viagra, Cialis and Levitra or other PDE-5 inhibitors but fail to help them achieve their sexual goals. Its long-term history of treating men with these common health issues is what sets Advanced Male Medical apart from other medical pathways. Advanced Male Medical Center focus on treating men seeking help, support and understanding that allow them lead a more full and enriched life.
###