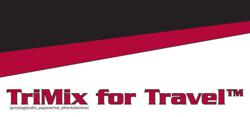 With TriMix-gel® and TriMix for Travel™, we are uniquely positioned to become America's most popular compounding pharmacy
Pensacola FL (PRWEB) May 03, 2011
American Pharmacy Solutions, LLC, and TriMix Laboratories, LLC, today announced the results of their new collaboration called TriMix for Travel™. TriMix for Travel™ is an alternative form of the erectile dysfunction (ED) treatment known as trimix for injection or just "trimix".
Trimix is a compounded medication popular with many ED patients who self-inject the medicine. Well informed ED patients who can tolerate self-injection most often prefer trimix saying it provides the best results.
One potential problem with trimix is that is has to be refrigerated. That means patients away from home need to carry their medicine in ice packs. TriMix for Travel™ needs no refrigeration.
Darian Chandler, COO of American Pharmacy, commented "ED patients have long been asking for a trimix type medicine that does not have to be refrigerated. We are very pleased to be the only pharmacy in America to figure out how to do this and to do so at the patient friendly price level we established".
American Pharmacy Solutions is also the exclusive licensee for TriMix-gel®. TriMix-gel® also uses the same active ingredients as trimix for injection but does not have to be injected with a needle. Interested ED patients can visit http://americanpharmacysolutions.com/index.html#two to see how the treatment works.
Chandler says "With TriMix-gel® and TriMix for Travel™, we are uniquely positioned to become America's most popular compounding pharmacy". More information on TriMix for Travel™ is available at http://www.americanpharmacysolutions.com
American Pharmacy Solutions, LLC, is a full service compounding pharmacy, offering physician and veterinarian treatment solutions in areas that include pain management, OB GYN, Weight Loss, Orthopedic, Dermatology, Dental. Contact Darian Chandler 877-729-1015.
TriMix Laboratories, LLC, is a medical research and marketing firm specializing in urological subspecialties and male and female sexual dysfunction Contact T.J. Harkins 800-572-3330.
The information contained herein is general in nature and is intended for use only as an informational aid. It does not cover all possible uses, actions, precautions, side effects, or interactions of the products shown, nor is the information intended as medical advice or diagnosis for individual health problems. TriMix for Travel™ and TriMix-gel® have not been evaluated by the Food and Drug Administration ("FDA"). TriMix for Travel™ and TriMix-gel® are not made under GMP requirements. They are compounded in a licensed compounding pharmacy for the use of an individual patient who has been prescribed TriMix for Travel™ and TriMix-gel® by a licensed physician. It is not intended for making an evaluation as to the risks and benefits. Before taking any action, consult your Doctor.
###