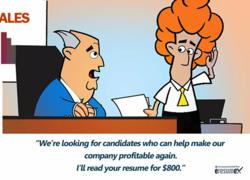 My goal was to remove the obstacles that exist in an already challenged job market.
Alpharetta, Georgia. (PRWEB) July 18, 2012
EresumeX.com announced this week they would be launching their no cost to use resume management solution allowing job seekers and recruiting professionals to connect and maximize their job seeking or job placement efforts.
The brain child behind the service, Ravi Bhave said, "This powerful database management solution has been created to streamline the processes associated with sourcing, referencing and placing the right candidate with the right job. My goal was to remove the obstacles that exist in an already challenged job market. If we cannot remove all of the obstacles, we at least wanted to create a no cost solution that would make job placement efforts more streamlined and for those recruiters that take advantage of the collaborative tools embedded in the application a more efficient and profitable experience."
The EresumeX.com resume portal is tagged "The Resume Portal with EX Factor," meaning EresumeX.com is more than just an online job board. EresumeX.com provides a portal of professional resources and employment tools that recruiters and businesses across the country can use at no cost to them. Also, users who upload and pool their resume assets into the EresumeX.com database receive numerous benefits and job placement tools.
Company spokesperson Sean Abley states, "We know that the economies of the world are hurting and that the rates of unemployment are painfully high, but with access to the EresumeX.com resume database the obstacles to permanent and satisfying employment are reduced. As more recruiting professionals embrace this tool, users of the database will benefit and the mission of our company will be accomplished."
As a Corporate America financed company, EresumeX Inc. is confident that they will reach their goal and get 1 million people back to work; with over 12 million people currently unemployed this is a huge task. With the collaborative efforts of our nation's recruiters it can be accomplished.
Welcome to Eresumex – "The Resume Portal With EX Factor."