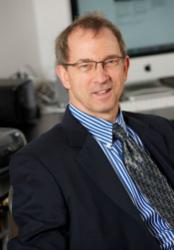 The goal of this career-training program is to teach students how to ace a phone interview in today's tough economy," said eRichards Consulting CEO Mark Richards.
Shelton, CT (PRWEB) March 26, 2012
eRichards Consulting and Phone Interview Pro have partnered to bring an innovative and interactive online education program for students at The University of Bridgeport. The online training will be available for students this spring. The seminar will take place at the University of Bridgeport campus beginning March 28, 2012, and will be available at The University of Bridgeport School of Business campus.
The goal of this career-training program is to teach students how to ace a phone interview in today's tough economy," said eRichards Consulting CEO Mark Richards. "This new program, which evaluate candidates on their ability to successfully complete a crucial step in the interview process, is being received very well within the education community. The University of Bridgeport has a large student population that is preparing to enter the workforce and these phone interview skills will be critical in their job search process."
Job seeking students will gain access to the Phone Interview EDU website, which helps individuals uncover their strengths and weaknesses when preparing for a phone interview, access to copies of The Essential Phone Interview Handbook and lectures from author Paul Bailo, MBA, MSW, Ph.D. (candidate), and Founder and CEO of Phone Interview Pro.
"In today's competitive job environment, phone interview skills are often the deciding factor in getting a live interview. Although resume, interview preparation, and target company research assistance are commonly emphasized by career counseling organizations on campus, the importance of the telephone interview is often overlooked," said Paul Bailo.
eRichards and Phone Interview Pro are committed to giving students the critical skills necessary to land a job in today's current market. Bailo and Richards will teach students proven methods to prepare candidates for the phone interview and how to get to the next important step in landing a job, the face-to-face interview.
About eRichards Consulting
eRichards Consulting is a premiere IT and Staffing firm located in Shelton, CT. eRichards offers advisory services, project management and project staffing. Project Implementation services include custom application development, web channel solutions and SAP. eRichards staffing division finds the best available talent In the market to fill both permanent and temporary positions. eRichards specializes in Technology and Manufacturing positions including SAP SME's, Project Managers, Construction Managers and more. For further information, visit http://www.e-richards.com
About Phone Interview Pro
Used by universities, business schools and thousands of individuals globally, Phone Interview Pro is a proven, cost-effective service for job seekers and students who want to perfect their telephone job-interviewing skills. The patent-pending algorithmic grading system is based on years of corporate recruiting research, human resources development and a massive database of phone interview test results. Paul Bailo, Founder and CEO, is the author of The Essential Phone Interview Handbook, the only book focused on successfully completing a phone interview. For more information on Phone Interview Pro, visit us on the web at http://www.phoneinterviewpro.com or Twitter @Phone_Interview.