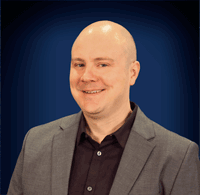 Kansas City, MO (PRWEB) June 07, 2013
Eric Rogers, Executive Director of BikeWalkKC, will be honored with a 2013 Regional Leadership Award from the Mid-America Regional Council at MARC's 17th Annual Regional Assembly on Friday, June 7, 2013. Rogers is receiving the award for his efforts to make the region more bicycle/pedestrian friendly and working with local governments as an advocate for the rights and interests of pedestrians and bicyclists.
The annual awards honor individuals and organizations for their leadership in the community; advancing their visions of a better future; applying innovative solutions to regional problems; and achieving improved quality of life for the region's citizens. This year's other Regional Leadership Award recipients are:
-Todd Ackerson, rescue division chief, Kansas City, Mo., Fire Department
-Mike Burke and Ray Daniels, co-chairs, Mayors' Bistate Innovations Team and KC Digital
Drive Advisory Council
-Court Appointed Special Advocates of Jackson County and Johnson and Wyandotte Counties
This is the first time a bicycle/pedestrian advocacy organization will be honored by MARC. Since its establishment in 2010, BikeWalkKC has established itself as the premier civic, safety and education organization representing the interests and rights of pedestrians and cyclists in the region under the direction and advocacy of Eric Rogers. Less than three years ago, Kansas City was one of the largest metro areas without a professional active transportation organization, and it showed. The region led the nation in negative public health indicators, the rates of walking and biking were below the national average (especially walking and biking to school), bicyclists and pedestrians made up a disproportionate share of traffic injuries and fatalities, etc. Rogers helped create BikeWalkKC to address this situation with education, advocacy, professional development, policy change, infrastructure, and programs to improve walking and bicycling.
BikeWalkKC partners with local governments, nonprofits, schools, and businesses to deliver a variety of educational, professional development,and empowerment programs, including:
-Safe Routes to School training
-BLAST – Bicycle Lesson and Safety Training at local elementary schools
-Community Advocacy Training for KCK neighborhood leaders
-Complete Streets training for city staff and community leaders
Rogers was also instrumental in bringing bike sharing to Kansas City through the Kansas City B-cycle program, and he has worked with city governments and school districts to conduct policy reviews, make recommendations and conduct community engagement efforts in support of bicycle and pedestrian travel.
BikeWalkKC is the unified voice for active living, promoting a healthy, safe and accessible outdoor experience for all in a vibrant, engaged community. BikeWalkKC is a member-supported organization that works to make Greater Kansas City a safer and more accessible place to walk, bicycle, live, work, and play. The advocacy programs work with local cities to improve policies and build sidewalks, trails, crosswalks, bike lanes, and more. BikeWalkKC's education programs give people the knowledge and skills to walk and to bicycle safely and confidently for transportation, recreation, and fitness. Learn more at BikeWalkKC.org