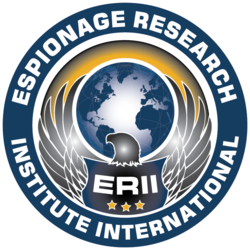 An elite group of active and former, TSCM, Counterespionage & Counterintelligence Specialists
Washington, DC (PRWEB) August 19, 2012
David G. Major, President of the CI Centre, will be featured as a keynote speaker at the upcoming ERII annual conference.
The Espionage Research Institute International (ERII), formerly ERI, has been reorganized as a membership organization, which consists of counterespionage professionals, Technical Surveillance Countermeasures (TSCM) practitioners, business and corporate executives who have security responsibilities, as well as newcomers to the profession. "Technical Surveillance Counter Measures" is the industry term for security work that includes de-bugging sweeps, wiretap detection, and related countersurveillance activities. The purpose of TSCM is to help businesses and individuals protect themselves from unauthorized and illegal spying activities. One of the main functions of ERII is to help maintain high ethical standards in the counterespionage field.
ERII's annual conference will be held 7-9 September 2012 in Herndon, VA. The ERII conference provides a forum for ERII members to meet and discuss news and information related to the threats and recent discoveries in the fields of espionage and information security. Mr. Major's presentation on the topic of "2011/2012 Espionage Debrief: A Worldwide Year in Review" will be on the first day of the conference from 0900-1200 hrs.
The annual ERII Conference will bring together an elite group of active and former Technical Surveillance Counter Measure (TSCM), Counterespionage & Counterintelligence practitioners, to share information with their colleagues & associates.
ERII members & associates can register for the conference by visiting ERII.org
Click here for additional conference highlights.