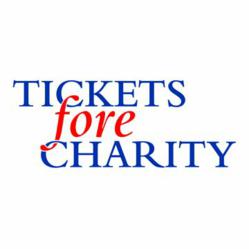 The money raised goes a long way to help a lot of organizations and people we support...
South Plainfield, NJ (PRWEB) July 24, 2012
Local New Jersey not-for-profit the Erika Lynn Foundation (ELF) is pleased to announce that it will participate in the 2012 The Barclays PGA Tour TICKETS Fore CHARITY program. This unique fundraising opportunity allows Erika Lynn, along with other participating charities, to partner with The Barclays in order to promote the sale of tournament tickets. In return, ELF will receive a portion of the net proceeds from ticket sales, 100% of which is donated to the charities participating in the program.
"We are really grateful to The Barclays for this wonderful fundraising opportunity," said Mike Dixon, Founder & President of Erika Lynn Foundation. "The money raised goes a long way to help a lot of organizations and people we support, such as Easter Seals of New Jersey, Elijah's Promise, Someone Special Needs You, The DOORS Foundation, Children's Cancer Research Fund, Sunshine Kids, Imus's Ranch for Kids with Cancer, St. Jude's Children's Hospital, Second Harvest and a whole host of individuals and outreach programs."
The Barclays TICKETS Fore CHARITY program positively impacts not only the communities where PGA Tour tournaments are held but the lives of individuals and families who are touched by the charitable organizations that help them. To support the Erika Lynn Foundation and buy The Barclays PGA Tour tickets for the August 21-26, 2012 event at Bethpage Black Course in Farmingdale, NY, purchase tickets online and enter PROSHOP in the 'special offer code' box provided in the Box Office section.
The Erika Lynn Foundation (ELF) was established in South Plainfield, NJ in 2009 by Mike and Linda Dixon. In 1986, the Dixon's daughter Erika Lynn, just two years old at the time, was diagnosed with Autism. Devastated by the doctor's prognosis, which painted a very bleak future for little Erika, the Dixons set out to learn all they could so that their daughter could live as full and productive a life as possible. Faced with a constant uphill battle, the Dixon's never gave up and uncovered a wide variety of valuable organizations, professionals, and programs that are working to enhance the lives of those challenged with Autism spectrum and other illnesses. Working through the Erika Lynn Foundation, Mike and Linda Dixon, along with their two younger children AJ Dixon and Sarah Dixon, share their varied resources in order to help other families.
ELF also partners with local businesses to raise funds and host family events. One such program designed to give Autism spectrum children and young adults the much needed opportunity to socialize is ELF's "Fitness Through Play," a two-hour fitness and social event co-sponsored by Kingley Health facility of Piscataway, NJ. Typically held once a month, the next event at Kingley Health Facility, 220 Centennial Ave., Piscataway, NY, 08854, is on Saturday, August 18th from 1pm-3pm. This event is free to families. For information call Mike Dixon 1-908-715-1694.
To help raise funds for the Erika Lynn Foundation, the Local Old Timers Motorcycle Club of New Jersey is organizing the "Long Haul" Motorcyle Run sponsored by Motorhead Garage of Greenbrook, NJ. The event will be held Sunday, September 9, 2012. Sign-in for the run occurs from 9am-11am at Motorhead Garage, 323 Rt. 22 East, Greenbrook, NJ 08812. The run begins at 11:30 am sharp! For information call Greg Rhein 1-908-405-7753 or Michael Sabarese 1-732-384-5111.
To make a donation, volunteer or to learn more about fundraisers and family events contact the Erika Lynn Foundation 1-732-3-AUTISM.
About Erika Lynn Foundation
The Erika Lynn Foundation (ELF) is a grassroots charitable organization founded in 2009 by Mike and Linda Dixon. Born of the love two parents have for their child, founders Mike and Linda, along with their two older children, Sarah and AJ (Alfred), started the not-for-profit Foundation to help raise funds and bring much needed services and programs to families struggling to care for their special needs children. Visit http://www.erikalynn.org or call Mike Dixon 1-908-715-1694 or 1-732-3-AUTISM.