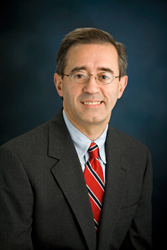 PITTSBURGH, PA (PRWEB) August 24, 2016
ERIKS, a leading international industrial products and services provider, announced the appointment of Benjamin Mondics as President and CEO of ERIKS North America, effective June 1, 2016.
"Ben is a highly respected executive in the distribution industry with a proven track record of success and the vision to lead ERIKS North America into the future," said ERIKS Chief Executive Officer, Simon Franken. "Ben's appointment is a significant milestone in an ongoing effort to take full advantage of current market opportunities and position our North American operations for future growth."
Established in 2014, ERIKS North America consists of more than 140 locations throughout the U.S. and Canada, and currently operates under four companies: Lewis-Goetz, Rawson, Industrial Controls, and ERIKS Seals and Plastics.
"I'm honored to join ERIKS North America and excited to be leading this outstanding organization during this important time of transformation," Mondics said. "I look forward to leveraging my broad experience in industrial distribution and manufacturing to optimize our synergies and further integrate our brands under the ERIKS North America umbrella. At ERIKS North America, we have the benefit of a robust product portfolio and the industry know-how that creates real value for our customers and provides the foundation for sustainable and profitable growth".
Prior to joining ERIKS North America, Mondics served as President of the friction controls group at SKF subsidiary Kaydon Corp. from 2013 to 2016, where he oversaw seven business units and 14 manufacturing facilities in six countries. He also served as President and Chief Operating Officer at Applied Industrial Technologies from 2008 to 2013, and held other executive and management positions within the company since 1994.
Mondics holds a Bachelor of Science degree in Mining Engineering from the Pennsylvania State University and a Master of Business Administration degree from the Joseph M. Katz Graduate School of Business at the University of Pittsburgh.
About ERIKS
Founded in 1940, ERIKS is a leading international industrial service provider offering a wide range of engineering components and related technical and logistics services. ERIKS' current product range is divided into five core activities: flow technology, sealing and rubber technology, industrial plastics, power transmission and bearings, and tools, maintenance and safety products. ERIKS currently consists of more than 60 companies with 450 branches in 27 countries, serving over 200,000 customers in the MRO, OEM, and project distribution business. In 2015, ERIKS generated net sales of approximately €2.1 billion (USD $2.4 billion) with approximately 8,000 employees. ERIKS is a wholly-owned subsidiary of SHV Holdings N.V., a family-owned multinational with net sales of €18.1 billion (USD $20.5 billion) in 2014. For more information, visit http://www.ERIKS.com.