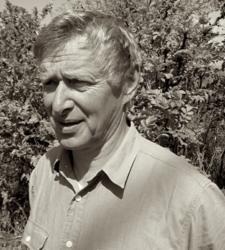 I am thrilled and honoured to take up the post at a time when the Erlang Solutions is at its most progressive. Mike Williams
(PRWEB UK) 22 May 2012
One of the inventors of Erlang, Michael Williams (pictured) has been appointed as a member of the Erlang Solutions board.
Erlang Solutions' Chief Executive, Stuart Whitfield, said: "We are delighted to welcome Mike Williams, who brings with him a wealth of expertise in the enterprise-grade use of Erlang in telecoms and large scale software development. He is one of the inventors of Erlang, as well as a long-time advocate of the language, so it is only fitting that he should become a member of the board. "
Mike initially joined Ericsson as a Hardware Designer in 1970 before founding the Ericsson Computer Science Laboratory in 1980 with Bjarne Däcker. It was within this lab that Erlang was born. Mike's role was to develop the first Erlang virtual machine; he worked out the primitives for fault handling and dynamic code replacement. In the 1990s Mr Williams became a General Manager, running a number of large wire line and radio division projects within Ericsson.
Francesco Cesarini, Technical Director added: "Mike has been an excellent mentor to Erlang Solutions and we are pleased that he has agreed to take on this important role. We very much look forward to working with him in his new capacity and can think of no-one better to advise Erlang Solutions during its next phase of expansion."
Speaking on his appointment to the board, Mr Williams, said: "I am thrilled and honoured to take up the post at a time when the Erlang Solutions is at its most progressive. During the years that I have worked within the Erlang world, I have got to know the team well and know them to be highly professional and totally dedicated to their task."
About Erlang Solutions Ltd
Erlang Solutions specialises in supporting businesses with the creation, integration, delivery and lifetime support of products and services based on the Erlang programming language, from individual developers to Fortune 500 corporations. Erlang Solutions is the only company of its kind totally focused on Erlang and the Erlang community, offering industry-leading consultancy, research, development, training and worldwide support for businesses using Erlang. Erlang Solutions helps its customers to realise the potential of Erlang-based solutions, with all the inherent benefits of low lifetime cost, extreme reliability and scalability, which Erlang offers. Erlang Solutions has offices in London, Stockholm and Krakow. For further information please visit http://www.erlang-solutions.com
About Erlang, the programming language
Erlang is a programming language developed specifically for systems requiring extremely high levels of reliability and scalability. Erlang is ideally suited to use in systems with a high degree of concurrency, such as telecoms, banking, automotive, instant messaging and social networks. Erlang Solutions was founded in 1998 by several of the original creators of the Erlang language. Erlang is an Open Source language with an active and growing global community of developers and programmers.
For more information please contact:
Erlang Solutions
Annabel Tucker
+4420 74561020
pr(at)erlang-solutions(dot)com