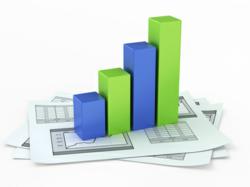 Norcross, GA (PRWEB) July 18, 2011
ERNEST COMMUNICATIONS, INC. ("Ernest"), a leading nationwide voice and data communications company has grown nearly 64% in annual revenue since 2006, and experienced its highest revenue-producing quarters in company history ending December 31, 2010 and March 31, 2011. Ernest President Paul Masters credits this record increase in clients to the "expanded product line and strong sales partners throughout the country, as well as a fresh focus on the Voice by Ernest and Broadband by Ernest brands and marketing communications." Ernest has been delivering communications service consolidation to multi-location enterprises for over a decade, developing expertise in myriad industries such as retail, financial services, hospitality, and healthcare. Through the combined strength of its best-in-class audit process and account management-focused customer care, Ernest clients benefit from smooth line migrations during the aggregation of multiple service providers and geographical markets.
To efficiently support the rapidly growing client base, Ernest is in the process of expanding staff by 14%- adding to operations departments including Client Care, Client Project Management, Provisioning, and Sales Support. With the added functionality an OSS/BSS platform upgrade and robust new self-service portal will bring in Q4 2011, Ernest is looking forward to a record year in client satisfaction.
To learn more about Ernest, please note these upcoming appearances:
ITFM Conference
San Antonio TX, July 22, 2011
Speakers: Joe Foster, VP of Strategic Partnerships and Heather Townsend, Director of Marketing
Topic: Ernest Communications Value Proposition for the Multi-Location Enterprise
Channel Partners Conference & Expo
Chicago, IL, August 24-26, 2011
Attending: Jeff Leshin, VP Sales & Marketing
Society of Telecommunications Consultants
Webinar, August 30, 2011
Speaker: Paul Masters, President
Topic: Audit as a Prerequisite – A Solution to Migration Obstacles Faced by Telecommunications Customers
About Ernest Communications, Inc:
Ernest Communications, Inc. is a privately held telecommunications company providing comprehensive voice and data services across the US. Today Ernest is the most experienced multi-location account consolidator offering clients turnkey, customized billing and single point-of-contact support for every location and service nationwide, regardless of local exchange carrier.
###