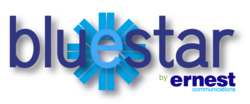 For several years we've watched and waited for the VoIP phenomenon to reach the critical juncture where quality and affordability intersect. We believe that moment has now arrived...
Norcross, GA (PRWEB) July 02, 2012
In addition to its legacy voice and data services offered over the past fifteen years, Ernest Communications now introduces a full suite of hosted services for businesses operating from only a single office to multi-location enterprises, regardless of industry. "For several years we've watched and waited for the VoIP phenomenon to reach the critical juncture where quality and affordability intersect. We believe that moment has now arrived, and we are prepared to assist our clients usher in the next generation of communication and collaboration technologies," states Ernest President Paul Masters. Ernest's goal is for businesses to have one point for initiating communications- a circular form of messaging through unification.
Ernest's converged offering of voice and internet access with desktop applications will enable clients with any business model to realize benefits from this hosted unified communications suite, including:
-One comprehensive communications system for the entire company
-Reduction in deployment and management times
-Improvement of employee efficiency and client satisfaction
-Reduction of up-front fees normally incurred for new phone systems
-Built-in resiliency for disaster recovery
-Option to utilize client's existing internet connection or to bundle with Ernest's broadband services
Ernest's new Bluestar product line allows clients to take advantage of its services in layers, a completely scalable offering. The client may choose from several options- a SIP solution for business trunk lines to a fully hosted unified communications suite:
Bluestar Indigo: SIP Trunking
The Indigo offer allows Ernest to tie in to an existing premise-based PBX system and still gives the client the opportunity to utilize hosted VoIP among all locations for features such as extension dialing between offices and free interoffice calling.
Bluestar Oxford: Basic Business License Pack
The Oxford solution offers fully hosted VoIP and works for clients with business lines requiring basic functionality; comparable to traditional phone feature services. The Oxford license pack is ideal for users who require features such as authentication, call waiting, and three-way calling.
Bluestar Cobalt: Enterprise license pack
Ernest's Cobalt product is a mid-level license pack offering all features in the Oxford pack and layers on additional functionality; the majority of businesses without premise-based equipment will benefit from the Cobalt product. This solution can be used for onsite and remote office workers.
Bluestar Royal: Advanced License Pack
Royal is Ernest's premium enterprise hosted product that provides users with a true fixed mobile convergence solution. This offer includes hosted VoIP with 50+ calling service features and gives mobile executives the ability to tie in many devices to one business phone number within one network. Royal has functionalities such as Ernest Anywhere, simultaneous ring, sequential ring, alternate numbers and shared call appearance. This license pack is a solution well suited for executives and their assistants.
Bluestar Voice Add-Ons:
-Advanced Auto-Attendant
-Voicemail
-Receptionist Console for SMB and Enterprise
-Telephony Toolbar
-Call Center Services, Supervisor and Agent
Bluestar Unified Communications Microsoft Add-Ons:
-Hosted Voice-Enabled Exchange with Mail Archiving
-Hosted OCS, including LiveMeeting
-Hosted SharePoint
To learn more about Ernest's new Bluestar product line as well as the legacy voice, data, and professional services offerings, please visit http://www.ernestgroup.com.
About Ernest Communications, Inc.
Ernest Communications has been serving the voice and data needs of multi-location enterprises for fifteen years. Our product line, professional services, dedicated project management teams, and client care are designed exclusively to provide solutions for the challenges of businesses needing one provider and one bill for all communications services across the nation.
At Ernest, Your Communications is our Highest Calling.