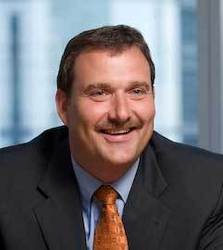 Whether it's outside influences -- government, regulators and consumers -- or internal leadership within global banking institutions -- everyone is realizing the need for improvement around risk governance and business models
New York, NY (PRWEB) April 22, 2009
The financial crisis may not be over any time soon, but those in the global banking industry, including Ernst & Young's Banking & Capital Markets Leader Bill Schlich, are already seeing signs of a silver lining amidst the gloom and doom.
"Whether it's outside influences -- government, regulators and consumers -- or internal leadership within global banking institutions -- everyone is realizing the need for improvement around risk governance and business models," Schlich said.
According to Ernst & Young's second annual risk governance survey of banking leaders, three-quarters of all respondents cited the vital importance of creating a risk-aware culture throughout their institutions, involving both top-down oversight and bottom-up involvement from front-line risk takers.
The survey, titled Navigating the crisis, also found that 86% indicated their banks are implementing a variety of projects designed to provide a more comprehensive approach to risk. However, only 16% said they have a well-defined, shared vision of what it would look like. Overcoming organizational silos, decentralization of resources and decision-making, inadequate forecasting, and lack of transparent reporting were cited as major barriers to effective enterprise-wide risk management.
According to Schlich, "Most of the banks we talked to are taking the time to reassess where they are along the risk infrastructure, and where they need to get to. What it boils down to is building a system that takes into consideration the inter-related and dynamic nature of business within a financial institution. Risk never stops -- you must manage risk for the business you're in today, and the business you'll be in tomorrow."
In his video interview, Schlich also reveals:

How the new bank holding company model will change Wall Street
How the global regulatory regime will change
How banks can forecast more effectively
Visit ey.com to view Schlich's video interview or to download your copy of Navigating the crisis: a survey of the world's largest banks.
About the Ernst & Young Global Banking & Capital Markets Center
In today's globally competitive and highly regulated environment, managing risk effectively while satisfying an array of divergent stakeholders is a key goal of banks and securities firms. Ernst & Young brings together a worldwide team of professionals to help you achieve your potential - a team with deep technical experience in providing assurance, tax, transaction and advisory services. The Center works to anticipate market trends, identify the implications and develop points of view on relevant industry issues. Ultimately, it enables us to help you meet your goals and compete more effectively. It's how Ernst & Young makes a difference.
About Ernst & Young
Ernst & Young is a global leader in assurance, tax, transaction and advisory services. Worldwide, our 135,000 people are united by our shared values and an unwavering commitment to quality. We make a difference by helping our people, our clients and our wider communities achieve their potential. Visit http://www.ey.com to learn more. Ernst & Young refers to the global organization of member firms of Ernst & Young Global Limited, each of which is a separate legal entity. Ernst & Young Global Limited, a UK company limited by guarantee, does not provide services to clients.
###