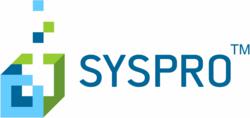 We did research other software packages but SYSPRO was the only one that effectively combined the manufacturing controls we needed with the financial reporting that we felt was important.
Burnaby, British Columbia (PRWEB) October 09, 2012
SYSPRO, one of the longest-standing, global ERP solution providers, announces the success of its ERP system in supporting organizational growth and streamlining processes at BioVectra Inc., a Prince Edward Island based developer, manufacturer and supplier of chemical raw materials and active pharmaceutical ingredients for both research and commercial applications. BioVectra initially selected the SYSPRO ERP solution for its ability to bring together manufacturing controls with the financial side of their rapidly growing business. Working in a highly regulated industry, BioVectra needed a solution that was both flexible and scalable, allowing for customization to their specific business requirements. As the company has continued to grow, they have further expanded their use of SYSPRO's ERP functionality, adding most recently in 2012 modules to accommodate improvements to accounting, reporting and customer management processes.
BioVectra has been benefitting from the SYSPRO ERP system for the last 15 years. Before bringing on SYSPRO, the company was working with a basic financial accounting package that lacked integration with their manufacturing process and was not able to keep pace with their rapidly expanding operation. They needed an ERP solution that was flexible enough to accommodate their diverse needs and scalable to accommodate their growth. They were also looking for an ERP robust enough in its functionality to help them address the increasing regulation and quality management focus of the biopharmaceutical market. After extensive research, BioVectra felt the SYSPRO ERP system was the obvious choice to assist them with placing greater controls on production, inventory, quality control processes, and data. BioVectra is now leveraging a wide variety of modules including all of SYSPRO's core accounting modules.
"We did research other software packages but SYSPRO was the only one that effectively combined the manufacturing controls we needed with the financial reporting that we felt was important," says Gordon Rogers, BioVectra's Chief Financial Officer. "For us, the most crucial reason for implementing SYSPRO was to integrate our operational departments with the accounting world. For the most part, we were able to modify our business processes to provide consistency within SYSPRO, but there were some individual operational aspects that needed to be preserved. One good thing about SYSPRO is that it's flexible enough to do that."
Most recently, BioVectra has further expanded its use of their highly adaptable ERP for chemicals. SYSPRO's EFT functionality has allowed the manufacturer to streamline accounting processes; making electronic payments to its suppliers rather than issuing paper cheques. Reporting Services (SRS) allows BioVectra to create customized reports based on their requirements, thanks to the Crystal Reports-based module, giving the BioVectra team access to the specific data that is most relevant to their operations. Contact Manager (CMS) was also implemented in 2012 at the request of the Sales and Marketing department, creating a central repository for their customer information to improve their business communications and allow easy access to accurate customer data. As the roll out of CMS proceeds, BioVectra continues to find unexpected benefits, such as the ability to use it to manage their collections processes. Thanks to the continuous upgrades and add-ons to SYSPRO, BioVectra anticipates further opportunities to leverage their ERP solution.
"We're a substantially different company than we were 15 years ago, but SYSPRO has accommodated both our growth, and our operational changes," shares Rogers. "In terms of our business processes, it's given us a discipline and a consistency that may not have been there before we had SYSPRO's software modules to assist us. In addition, SYSPRO has greatly improved the information that's available to department managers across the board. We now have one central point of reference, as opposed to each department maintaining its own database. That allows us to make better decisions, based on more widely available information than we had in the past."
About BioVectra
For the past 40 years, BioVectra Inc., located in Charlottetown, Prince Edward Island, has developed, manufactured and supplied chemical raw materials and active pharmaceutical ingredients to pharmaceutical, biopharmaceutical, and diagnostic industries worldwide. One of the founding companies in Prince Edward Island's growing bioscience industry, privately-owned BioVectra is recognized as an important contributor to the local economy. The business employs some 115 people, working out of three manufacturing facilities in Charlottetown. In 2003, BioVectra completed and commissioned a state-of-the-art, 33,000-sq.ft. biopharmaceutical manufacturing facility — FDA-inspected, and compliant with cGMP (Current Good Manufacturing Practices). For more information please visit http://www.biovectra.com.
About SYSPRO
SYSPRO, formed in 1978, has earned the trust of more than 14,500 companies globally for its suite of visionary software that enhances the competitive thrust of small/mid-sized manufacturers and distributors. The company's adherence to developing technology based on the needs of customers is among the reasons why SYSPRO enjoys one of the highest customer retention rates in the industry.
For more information about SYSPRO and its proven track record of increasing operational efficiency in all facets of accounting, manufacturing and distribution, visit http://www.syspro.com
All company names and products mentioned in this release are trademarks or registered trademarks of their respective holders.