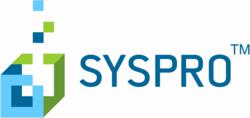 For many businesses, SYSPRO ERP works right out of the box, but for companies that are actively involved in refining their business processes, SYSPRO's focus on flexibility and integration can open up a world of opportunity.
Burnaby, British Columbia (PRWEB) October 16, 2012
SYSPRO, one of the longest-standing, global developers of ERP products, announces the success of its software in improving accuracy and quality of business processes at Densigraphix Kopi Inc., a Montreal, Quebec based manufacturer and distributor of copier parts and toners. Faced with an increasingly rapid and competitive business environment, Densigraphix needed to improve its communications both internally as well as up and down the supply chain to meet the demands of the marketplace. To get the relevant information where it needed to go, Densigraphix turned to SYSPRO's ERP software and its flexible, open architecture. Thanks to SYSPRO, they continue to expand the use of their ERP to refine and extend their level of customer service and automate processes while sharpening their competitive edge.
The SYSPRO machinery and equipment ERP leverages Microsoft®.NET component architecture and XML standards to deliver SYSPRO e.net solutions, an open framework which provides users with a standardized method for directly accessing SYSPRO's data to perform specific business tasks and also allow external applications to interact and communicate with SYSPRO using functionalities such as Web Services. As a result, in-house applications can be created to enhance, simplify and extend the SYSPRO ERP functionality onto websites, into warehouses, and onto the shop floor. This type of open architecture was exactly what Densigraphix was looking for to streamline their business processes and improve communications both internally, as well as with their suppliers and partners. Densigraphix's use of B2B integration has facilitated the transformation and exchange of information between the SYSPRO ERP software and other applications, including legacy systems. Their creation of a B2B e-commerce website allows supply chain partners and customers to place orders, view their order history and track the status of their orders online, working in sync with SYSPRO.
"Our B2B website has greatly improved the quality and accuracy of business information at our customers' disposal," shares Robert Cotran, VP Technology, Densigraphix. "In turn, that allows us to improve delivery times and provide our customers with a higher level of service. Our Internet applications write orders to SYSPRO using business objects. That enables us to quickly establish and manage Internet relationships with other organizations. It also makes it possible for us to automate document interchange effortlessly."
E-commerce was just the tip of the iceberg for Densigraphix's use of their SYSPRO ERP software system. Densigraphix has since created about 50 company-specific software applications. The Production Management Interface (PMI) is one example of how Densigraphix has extended the SYSPRO ERP functionality beyond standard out of the box settings. It presents the shop floor worker with an easy-to-use touch-screen interface for selecting the appropriate job from a list in the WIP module, indicating the machine being used, and assigning specific employees. All the information required, including the varying salaries of individual workers, is then available for the shop floor interface to read, since it is linked directly to the company's SQL database. Densigraphix also wrote a Transfer Interface application to help intelligently direct stock movement through their four warehouses. The Transfer Interface displays stock predictions, and provides the historical data on which each prediction is based. With the interface, transferring stock and modifying inventory has become more automated and less involved.
"SYSPRO provides an easily accessible and flexible database backend," says Cotran. "We can query SYSPRO, then present the data to the factory floor workers in a format that's easy to understand. For many businesses, SYSPRO ERP works right out of the box, but for companies that are actively involved in refining their business processes, SYSPRO's focus on flexibility and integration can open up a world of opportunity."
About Densigraphix
Densigraphix was founded in 1979, in Montreal, Quebec, by Camille Cotran, who identified an opportunity to provide copier dealers with a lower-cost alternative to OEM electrostatic copy paper. As the company's dealer base migrated to selling and servicing the first generation of Japanese plain paper copiers, Densigraphix introduced generic toner to lower the cost per copy and increase the dealers' profits. In 1999, Densigraphix acquired Sel-Drum Corporation, a company focused on replacement copier parts such as drums, blades and fuser rollers. With the acquisition, Densigraphix has given its customers the ability to one-stop shop for both toners and copier parts. For more information, please visit http://www.densi.com/
About SYSPRO
SYSPRO, formed in 1978, has earned the trust of more than 14,500 companies globally for its suite of visionary software that enhances the competitive thrust of small/mid-sized manufacturers and distributors. The company's adherence to developing technology based on the needs of customers is among the reasons why SYSPRO enjoys one of the highest customer retention rates in the industry.
For more information about SYSPRO and its proven track record of increasing operational efficiency in all facets of accounting, manufacturing and distribution, visit http://www.syspro.com
All company names and products mentioned in this release are trademarks or registered trademarks of their respective holders.